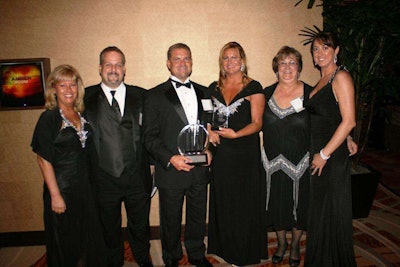 Randy Pruitt, president and chief executive officer of Detroit Radiator Corp., recently was recognized by Ernst & Young as an Entrepreneur Of The Year 2011 Michigan and Northwest Ohio Award winner. The group of leading entrepreneurs was selected by an independent judging panel made up of previous winners of the award, leading chief executive officers, private capital investors and other regional business leaders. The winners were revealed at an event on June 9 at the MGM Grand Detroit.
Pruitt, who was recognized in the Manufacturing category, purchased Detroit Radiator in 2001 and had owned the company for nearly 10 years when last year a fire devastated the company's warehouse and production facility. Pruitt, undaunted, directed his sales team to offer a 20 percent discount for all customer orders, sending his customers a message that despite the fire, he was committed to delivering their goods and services.
Under Pruitt's leadership during this time, employees gave an unprecedented level of service, both individually and as a team. An enthusiastic culture developed, and core values of teamwork, pride, adaptability, humility and honesty were established. Pruitt also formed a leadership team to develop the method of communicating the vision and direction of the company, which has brought positive results.
The Entrepreneur Of The Year program, which this year celebrates its 25th anniversary, has expanded to recognize business leaders in more than 140 cities and more than 50 countries throughout the world. Awards are given to entrepreneurs who demonstrate excellence and extraordinary success in such areas as innovation, financial performance and personal commitment to their businesses and communities.
All regional honorees are invited to the Entrepreneur Of The Year National Awards gala, hosted by Jay Leno, on Nov. 12 in Palm Springs, Calif. The gala is the culminating event of the Ernst & Young Strategic Growth Forum, a gathering of high-growth market-leading companies.
"Ernst & Young has honored outstanding entrepreneurs like this year's winners for the past 25 years," says Jamie Simpson, Ernst & Young Entrepreneur Of The Year Michigan and Northwest Ohio program director. "These business leaders have accomplished so much and contributed a tremendous amount to the community. They give us hope for what the next 25 years of entrepreneurs will bring."