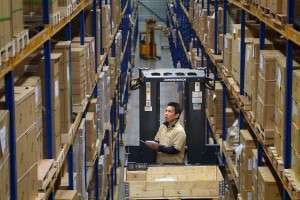 Economic activity in the manufacturing sector expanded in June for the 23rd consecutive month, and the overall economy grew for the 25th consecutive month, say the nation's supply executives in the latest Manufacturing ISM Report On Business released Friday, July 1.
The PMI registered 55.3 percent, an increase of 1.8 percentage points when compared to May's reading of 53.5 percent. A reading above 50 percent indicates that the manufacturing economy generally is expanding; below 50 percent indicates that it generally is contracting. A PMI in excess of 42.5 percent, over a period of time, generally indicates an expansion of the overall economy.
The component indexes of most interest to trucking companies – New Orders and Production – both increased modestly in June. ISM's New Orders Index registered 51.6 percent in June, an increase of 0.6 percentage point when compared to the 51 percent reported in May. ISM's Production Index registered 54.5 percent in June, an increase of 0.5 percentage point when compared to the May reading of 54 percent.
Employment showed continued strength with an increase of 1.7 percentage points to 59.9 percent. The rate of increase in prices slowed for the second consecutive month, dropping 8.5 percentage points in June to 68 percent. This follows a similar reduction of 9 percentage points in the Prices Index in May, and is the lowest figure since August 2010 when the index registered 61.5 percent.
"While the rate of price increases has slowed and the list of commodities up in price has shortened, commodity and input prices continue to be a concern across several industries," said Bradley Holcomb, chair of the Institute for Supply Management Manufacturing Business Survey Committee.