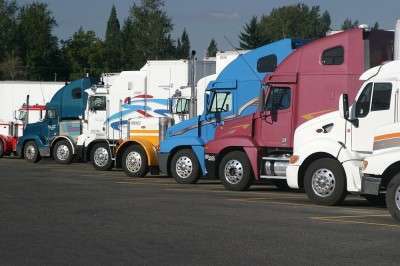 July Class 8 truck total net orders for all major North American OEM's was 18,532, a 12 percent drop from June and the lowest monthly total since September of 2010, according to preliminary data released by FTR Associates. Although July marked the third straight month with declining order numbers, orders were up 63 percent from July 2010 and annualized Class 8 net orders for the past three months, while less than the previous three-month period, still total a healthy 250,400 units.
"Although greatly reduced from the torrid pace seen earlier this year, the July numbers came in as we expected," said Eric Starks, President of FTR. "OEM order boards and available build capacity are nearly full through the end of the year. New orders generally slow seasonally during the summer and therefore we would not conclude that July's data indicates a prolonged slowing in overall order activity.
FTR remains cautiously optimistic that some stronger order activity will return late this year for 2012 delivery. "However, we will certainly be watching for any evidence that recent economic trends are having a negative impact on fleet plans for 2012 and beyond," said Starks.