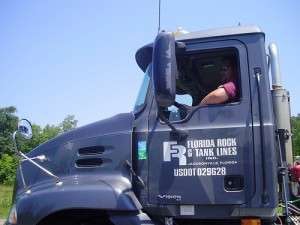 Over the next 12 months, company driver pay will rise 3 to 5 cents a mile and owner-operator pay 4 to 6 cents a mile as carriers compete for a diminished supply of quality candidates, a forecast pay specialist predicted. The lower end of those ranges will occur even if the national economy continues in the doldrums, while the higher numbers will be achieved if manufacturing improves, said Gordon Klemp, president of National Transportation Institute.
Klemp – participating in a Monday, Aug. 15 webinar produced by Overdrive and Truckers News magazines and sponsored by Freightliner Trucks – said sign-on bonuses, which have re-emerged in the past couple years, will continue. He also forecast increased use of productivity pay programs.
Based on a second-quarter survey of 350 carriers, Klemp offered the following observations:
• Quality of available driver candidates is "marginal at best";
• Driver demand and supply is out of balance; and
• Wages have moved up in the last year and should go higher.
Factors such as the underground economy, part-time jobs and regulatory hurdles such as Compliance Safety Accountability and potential hours-of-service changes are reducing the pool of qualified drivers.
Klemp said he's seen innovative pay programs emerge in the last six to nine months, and all revolve around five key components: regionalization, equipment utilization, fuel, customer service and safety. "We've seen a number of programs that carriers think are working really well," he said. "All of those put money in the carriers' pockets, so they've got dollars to spend on the driver side."
In the last 12 months, 48 percent more carriers have begun offering regional pay packages to meet demands for higher pay in some markets, Klemp said; the spread now averages 11 cents a mile. Klemp said one carrier he monitors offered no regional pay differences in 1995; today that carrier offers 17 different regional pay packages for owner-operators based on type of hauling and road time, and seven packages for drivers.
Higher compensation also accrues to drivers willing to forego home time and stay on the road longer in time increments that range from six days up to 45 days and longer. Teams will continue to attract higher bonuses, with several carriers offering $6,000, Klemp said. In the last year, the top bonus hit $10,000.
In response to a question, Klemp said more carriers are offering percentage-of-revenue packages, and many companies are allowing contractors to switch between per-mile and percentage.
In surveying hauling types, Klemp said:
• Dry van driver pay has risen to 36.3 cents a mile in the second quarter for three years' experience from 31.9 cents in 2000. Owner-operators' compensation ranges from 94 cents to $1.02 a mile, while gross revenue exceeds $153,000;
• Flatbed pay has increased to 37.1 cents a mile this year from 31.6 cents in 2000. Owner-operator gross revenue tops $159,000; and
• For refrigerated, driver pay has advanced to 34.6 cents a mile from 30.4 cents in 2000. Owner-operator gross revenue is also above $159,000, although slightly less than flatbed operators.
An archived version of the webinar can be downloaded at www.overdriveonline.com/webinar-archives.