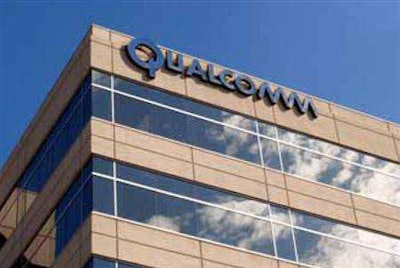 Qualcomm Inc. announced the commercial availability of Trip Manager, a new application designed to allow fleet managers to better manage routes, increase driver productivity, deliver better customer service and control costs. Designed to meet the unique needs of private and dedicated fleets that primarily operate multistop scheduled or regular routes, the Trip Manager application is integrated with Qualcomm's Workflow application to help fleet managers improve the way they plan, view and manage routes and drivers in near real time.
Trip Manager displays key trip information to fleet managers and other back-office staff through interactive maps, reports and queries. With this data, managers can monitor planned versus actual route performance, discern trends, identify potential service failures and determine focus areas for improvement, which can help reduce overall fleet costs. Trip Manager is available on Qualcomm's Mobile Computing Platform 110 (MCP110) and MCP200.
The HT Hackney Co. is a wholesale grocery distributor based in Knoxville, Tenn., and serving 21 states in the eastern United States. A user of Qualcomm in-cab technology since 2004, Hackney and its drivers were involved in Trip Manager beta testing. "A key success metric for Hackney was the ability to safely download routes to our trucks from Qualcomm's Web-based service," says Ed Meyer, director of transportation. "This is significant to us in that it eliminates the cost and time associated with maintaining software on our own computers."
Hackney says its drivers who participated in the beta test were pleased with the ease and convenience of the new application. "Qualcomm Trip Manager shows you the whole trip plan at once on the in-cab display," says driver Mark Northern.
Qualcomm says that with Trip Manager, fleets can increase dispatcher and driver productivity by reducing the time and resources required to plan trips, routes and stops; better manage overtime; and minimize errors caused by manual data entry. The application also helps fleets enhance responsiveness to customer inquiries by delivering key information in easy-to-understand Web screens and improve on-time service by providing notifications about trip status, delays and exceptions, allowing managers to update routes in near real time.
"We are pleased with the positive feedback we have received from HT Hackney and other leading companies about the value Trip Manager brings to their private fleet operations," says Tom Flies, senior director of product management for Qualcomm Enterprise Services. "This application meets the specific needs of private and dedicated fleets that are focused on improving productivity and efficiency through enhanced trip planning."
Key features of Trip Manager, according to Qualcomm, include:
• Trip planning, updates and route visibility;
• Electronically stored driver/trip/stop/vehicle data for later query and reporting;
• Graphical maps over-laid with truck position and stop data;
• Frequent position updates with down to one-minute historic breadcrumbs;
• Easy preformatted reports;
• Scalable for fleets of all sizes;
• Near real-time two-way messaging;
• Over-the-air software upgrades; and
• Web services for integration with third-party routing software.