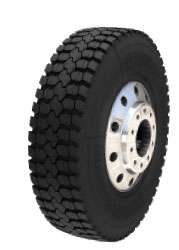 Regional drive tire
Double Coin and China Manufacturers Alliance have added 19.5-inch sizes to their RLB1 regional drive tire lineup in response to demand for Mud & Snow (M&S)-rated open-shoulder traction tires for urban environments.
➡ Double Coin Tires/CMA
Visit www.ccjdigital.com/info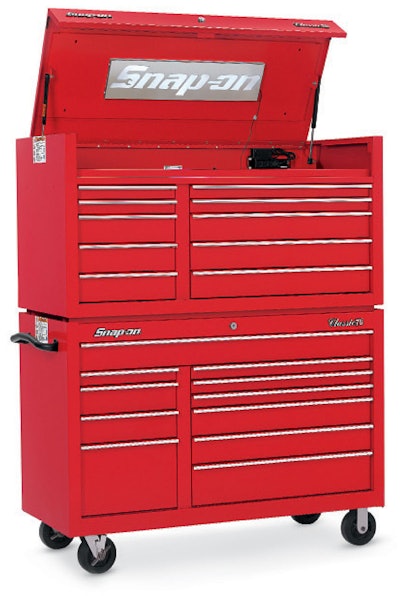 Light box
Snap-on's KALED24 light box provides LED lighting for top chest lids, cart lids and risers. The light box is equipped with a 28-by-7-inch polished stainless-steel case, while the internal LED system contains two preassembled 27-inch LED strips; other features include a white diffuser and a wall outlet/switch adaptor.
➡ Snap-on
Visit www.ccjdigital.com/info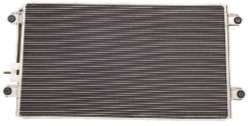 Aluminum radiators, A/C condensers
Kustom Cooling Products' aluminum radiators and A/C condensers, designed for 2007 and newer U.S. Environmental Protection Agency-compliant engines, are available for Freightliner's Cascadia, Columbia and Century models, and soon will be available for the Volvo VN, International ProStar and Mack Vision models. The all-aluminum configuration is engineered to accommodate higher operating temperatures and to allow for better absorption of thermal stress, vibration and shock. The lightweight, durable core utilizes a wavy-style fin design – built in a bar-and-plate configuration for both the radiator and A/C condenser – that increases the surface area to facilitate greater cooling capacity, while the smooth fins help reduce clogging due to debris, allowing for easier maintenance. The increased contact area of the fin to the plate also helps increase the core's strength while providing more uniform control of thermal expansion. The fins also are designed to be less susceptible to bending or laying over.
➡ Kustom Cooling Products
Visit www.ccjdigital.com/info

Lightweight landing gears
Jost has designed two lightweight landing gears to help reduce trailer weight without compromising strength. Each is built with an internal gearbox that helps protect the gearing from abuse and moisture intrusion.
The AlumiLightX AX100 Aluminum Hybrid Landing Gear Series, available in inside and outside mount, is rated at 50,000 pounds of lift capacity and 27,000 pounds of side load capacity. The upper leg is manufactured from extruded aluminum and features a heavy-duty reinforced strap for added side load strength, while the lower leg is made from polyester-coated HSLA steel for added corrosion protection.
The UL500 Landing Gear, with a rated lift capacity of 55,000 pounds and a side load capacity of 29,000 pounds, features a reengineered lift nut and HSLA material. Each leg can be outfitted with a grease tube to help reduce maintenance.
➡ Jost International
Visit www.ccjdigital.com/info
Synthetic oil filter
The Purolator Synthetic oil filter features 100 percent synthetic media with pleat support technology containing wire backing engineered to take advantage of the extended life offered by synthetic oils by capturing and holding tiny particulates that can accumulate over a longer period of time, providing more capacity than conventional oil filters. Purolator Synthetic is designed with 99 percent efficiency, which means that it can capture and safely hold 99 percent of particulates 25 microns in size or larger.
➡ Purolator
Visit www.ccjdigital.com/info

Diesel package
EngineQuest's GM 6.5L Diesel package includes a 6.5L diesel bare block with a center-mounted turbo, a pair of cylinder heads, a crankshaft and a set of head bolts. Applications include Chevrolet Van '00-'02 (6.5L turbo diesel, VIN F, 8th digit); Chevrolet Van '94-'95 8-395 (6.5L diesel), 20 series (VIN P); Chevrolet Van '94-'95 8-395 (6.5L diesel), 30 series (VIN Y); Chevrolet Van '96 exc. Express 8-395 (6.5L diesel, VIN Y); Chevrolet Van '96 Express 8-395 (6.5L turbo diesel, VIN F); Chevrolet Van '97-'99 8-395 (6.5L turbo diesel, VIN F); GMC Van '00-'02 (6.5L turbo diesel, VIN F, 8th digit); GMC Van '94-'95 8-395 (6.5L diesel), 20 series (VIN P); GMC Van '94-'95 8-395 (6.5L diesel), 30 series (VIN Y); GMC Van '96 exc. Savana 8-395 (6.5L diesel, VIN Y); GMC Van '96 Savana 8-395 (6.5L turbo diesel, VIN F); and GMC Van '97-'99 8-395 (6.5L turbo diesel, VIN F).
➡ EngineQuest
Visit www.ccjdigital.com/info

Fluorescent leak-detection dye
Tracer's Dye-Lite TP-3100 fluorescent dye pinpoints leaking engine oil, hydraulic fluid, lubrication fluid, compressor oil and gearbox oil. Add a small amount of the dye to the system and allow it to circulate for several minutes; wherever there is a leak, the dye escapes with the oil and accumulates at the site. Scan the system with an ultraviolet or blue light lamp, and the dye glows a bright yellow color to reveal the location of all leaks.
➡ Tracer |
Visit www.ccjdigital.com/info
Scrubbing wipes
Gogo's Scrubbing Wipes are made of dual-textured material that has been premoistened with a cleaning solution and are extra-large to help provide added cleaning capacity. The scrubbing side is designed to remove the toughest soils, while the smooth side is made to absorb dirt. Skin conditioners help prevent dryness and irritation.
➡ Gogo
Visit www.ccjdigital.com/info
Parallelogram wash bay lift
Rotary Lift has updated its parallelogram wash bay lift package to help maximize bay space and product life. The lift now includes an ALI-certified stainless-steel control panel that can be wall-mounted, allowing the lift's PLC power unit to be located up to 65 feet away. Rotary Lift parallelogram lifts – available in surface, flush-mount and full-recess applications – feature a clear floor design to help provide complete vehicle access from both sides, as well as from the front and rear, with no obstructions between the legs. Automatic wheel chocks engage when the lift is raised and release when it is lowered.
➡ Rotary Lift
Visit www.ccjdigital.com/info
Obstacle insert sets
Blackhawk's Obstacle Insert Sets are built around a reverse-ratcheting S-shaped wrench – a design for helping technicians work around obstructions in tight spaces – and include adaptors that let the technician turn several fastener sizes with one wrench body. Each set includes one 8-inch-long wrench body, six flank adaptors and an equal number of box heads. Each flank adaptor is designed to slip into one of the wrench openings, while each box head attaches to its corresponding flank adaptor, allowing the user to change the size of the wrench opening quickly. The wrench body has been engineered so that the interchangeable heads do not reduce torque capacity; once in place, the adaptor transfers torque forces to the wrench body, minimizing stress on the adaptor. Sets are available in fractional (3/8- to 7/8-inch) and metric (10- to 22-millimeter) versions.
➡ Blackhawk by Proto
Visit www.ccjdigital.com/info

LED interior dome lamp
Federal-Mogul's high-efficiency LED interior dome lamp is designed to be operated with a wave of the hand, allowing for improved durability and reduced energy use while eliminating the design constraints of mechanical switches. The lamp integrates a capacitive sensor into the vehicle's overhead console to eliminate the driver's search for the correct mechanical switch in increasingly crowded consoles and instrument panels. The field sensitivity range can be set to function from 0 to 80 millimeters, and the system can be programmed to provide additional functions and personalization options such as changes to the light's intensity and color. The lamp has a power requirement of ½-watt and a lens heat of about 100 degrees Fahrenheit.
➡ Federal-Mogul Corp.
Visit www.ccjdigital.com/info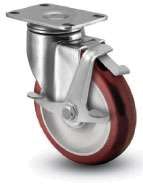 Casters for tough environments
Colson Caster has added new features and expanded the attributes of its 2 Series selection of stainless-steel casters designed for tough environments. The caster and its component parts are made from polished 304 grade stainless steel, and the fork assemblies have a double-ball bearing raceway for greater durability. The expanded caster line is available in swivel, rigid and brake models and contains the company's
"Colson 45" multitemperature grease formulated for extreme hot and cold temperatures. The 2 Series offers maximum load capacities up to 325 pounds and is available in 3-, 3½-, 4- and 5-inch models.
➡ Colson Caster Corp.
Visit www.ccjdigital.com/info

Drawer units
Knaack and Weather Guard's Pack Rat Drawer Units for trucks and vans are made from 14-gauge steel and are designed for easy access to tools and supplies while leaving floor space open for hauling materials or moving in and out of the vehicle. The drawer units are designed for easy installation, and multiple drawers and dividers provide multiple setups to meet the needs of specific professions. Anti-skid strips on top of the drawer assembly offer traction for wet and muddy boots. Smooth-rolling drawers facilitate easy operation and are built to carry up to 425 pounds of equipment. Full-weather stripping protects against the elements, and the drawers are removable for cleaning. The units come in 1-, 2-, 3- and 4-drawer designs with both wide and narrow drawer compartments and feature a one-touch push-button latch assembly for one-handed operation. Size options include 9- or 12½-inch heights, 24- or 48-inch lengths and 10¼- to 39¾-inch widths.
➡ Knaack/Weather Guard
Visit www.ccjdigital.com/info

Impact tool
Ingersoll Rand's Max line of tools now includes the 1-inch 2155QiMax Impactool with a 1-inch drive engineered for assembly and disassembly of machinery and heavy equipment, vehicle service and equipment maintenance applications. The tool delivers 1,350 ft.-lb. of maximum reverse torque with 1,150 blows per minute and has a forward torque range of 200 to 900 ft.-lb. The tool weighs 7.4 pounds, is 8.8 inches long and is designed to withstand rugged environments due in part to a steel wear plate that provides added wear resistance. A seven-vane motor is engineered to provide added air power while consuming less air. The ergonomic housing is designed to enhance technician comfort, while an easy-to-clean inlet prescreen captures debris and an improved grease fitting helps ease maintenance.
➡ Ingersoll Rand
Visit www.ccjdigital.com/info
High-hiding resin bases
PPG now offers AUE-300YL and AUE-360YL, two yellow urethane resin bases intended to provide increased hiding power for select industrial colors to reduce the number of coats required in an application and reduce costs. The bases are recommended for interior and exterior use on properly prepared surfaces; application examples include metal fabrication, castings, cabinets, machinery and heavy equipment. AUE-360YL is formulated for added exterior durability, mar and chemical resistance, UV resistance and high dry film hiding capability with minimal coats.
➡ PPG Commercial Coatings
Visit www.ccjdigital.com/info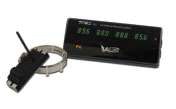 Tire pressure monitoring system
Esco's tire pressure monitoring system is designed to read and record abnormal air loss over a period of time due to a puncture or leak in the tire/rim and also to detect heat buildup in tires. The system is installed inside the wheel/tire cavity in the drop center of the wheel to help prevent damage or theft. A hook-and-go feature allows the driver to hook up to any trailer equipped with the system with no need to register TPMS sensors to the tractor. A gate receiver can collect the data that is stored in the display unit's memory.
➡ Esco
Visit www.ccjdigital.com/info

High-temperature paint
PlastiKote's Hi-Temp Paint is formulated to resist intermittent temperatures up to 1,300 degrees Fahrenheit and is suited for engines, exhaust manifolds and headers. Available in red, aluminum, orange, blue and cast gray, the salt spray-resistant paint dries in 60 minutes, producing a durable silicone resin that will not chip or peel while leaving a hard, lasting finish once cured.
➡ PlastiKote |
Visit www.ccjdigital.com/info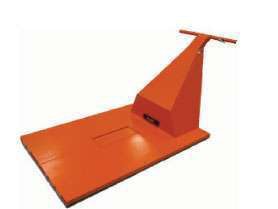 Air-powered material handler
AeroGo's LoadRunner is designed to make it safer for one operator to move loads up to 2,500 pounds by using onboard compressed air to "float" the load across the floor, which reduces friction and requires less effort to move the load. The LoadRunner is designed to assist or replace traditional material handling equipment such as hand trucks, pallet jacks and forklifts. The quiet self-contained emissions-free unit features a low-profile deck design with a 2-inch insertion height and intuitive throttle-style fingertip controls. LoadRunner is suited for manufacturing, cleanrooms, assembly, testing and warehouse applications requiring redundant
and recurring load movement.
➡ AeroGo
Visit www.ccjdigital.com/info
Extended transport heating unit
Thermo King's Heat King 430 series for rail, truck and trailer transport is designed to provide freeze protection for temperature-sensitive cargo such as paint or chemicals through reliable solid-state control components. The unit provides flash-load programming capability and features system diagnostics to help simplify troubleshooting; it also retains error codes indefinitely rather than losing them when the unit is turned off. Return and supply air temperature sensors help provide built-in redundancy so that if one sensor fails, the other provides continued performance. The unit features an impact-resistant rugged battery hold-down, which helps prevent the battery from movement and possible damage due to the shock loading of rail cars. A controller algorithm starts the unit automatically when the coolant drops below 30 degrees Fahrenheit to help ensure easier cold starting and increase battery life.
➡ Thermo King
Visit www.ccjdigital.com/info

Industrial primer
Valspar's Industrial Cold Galv Primer, reformulated to dry to a more durable and crack-resistant coating, helps stop rust creepage while resisting the corrosive effects of chemicals and salt. Its electrochemical galvanic action is designed to protect even if scratched, and it matches new galvanized metal with a dry film containing more than 85 percent zinc. Applications include piping, tanks, bins, machinery, heavy capital structures and vehicle bodies.
➡ Valspar
Visit www.ccjdigital.com/info
Truck stereo
Alliance's stereo features an 18-station memory preset AM/FM receiver paired with an MP3-capable CD player, an auxiliary input and a remote control. The stereo features balance and fader controls and an easy-to-read display that shows track info and clock, and the unit reads ID3 tag information to show MP3 track information. Drivers can set the sound to their preference using one of the included sound-quality EQ presets, or they can adjust bass and treble output independently. Audio is delivered through a built-in amplifier offering 200 watts of maximum total output (50 watts through four separate channels). An ISO wiring harness connector helps simplify installation.
➡ Alliance Truck Parts
Visit www.ccjdigital.com/info
LED line
Grote has added integrated flange 4-inch stop/tail/turn and dual-system backup lamps to its SuperNova NexGen LED line. The lamps feature a one-piece integrated flange design that mounts directly to the surface of a vehicle, eliminating the need for accessory mounting brackets or grommets. The lighting systems come with a cushioning gasket seal that functions as a shock-absorbing mechanism while helping to keep water and debris from getting behind the lamp. The design also incorporates a hermetic lens-to-housing seal that resists moisture intrusion and component corrosion. The lamps have durable acrylic lenses and housings composed of hard-coated polycarbonate material and are available with hard-shell and male-pin termination options, which allow them to make use of existing pigtails for installation flexibility and retrofitting.
➡ Grote Industries
Visit www.ccjdigital.com/info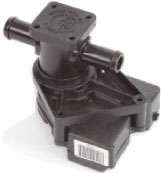 Heater control valve
Bergstrom's next-generation heater control valve is designed to be highly compatible with a more robust design and increased versatility. The heater control valve is engineered to retain its properties when exposed to new organic acid technology-type long-life coolants and to provide enhanced performance using conventional coolants at elevated temperatures and pressures commonly seen in today's emissions-compliant engines. The heater valve is available for split HVAC systems, stacked core HVAC systems, liquid-cooled electrical components and other auxiliary cooling systems. New features include a customizable heater control valve designed to allow the user to choose what best fits the application; numerous connection options with copper tube attachments designed to allow for rotation at any time without seal damage during assembly; robust valve bodies made from specially engineered Dupont Zytel Plus nylon, providing long-term performance despite exposure to hot coolant, hot oil, hot air, calcium chloride and other aggressive automotive chemicals; high-performance seals made from EPDM blended with lubricant; and bidirectional flow.
➡ Bergstrom Inc.
Visit www.ccjdigital.com/info
Oil treatment
Truckers Best oil treatment from Bell Performance contains the company's proprietary MBL (metal-based lubricant) additive package formulated to resurface the metal, filling in nearly invisible scratches, scores, voids and imperfections, which helps reduce friction and cold starts while improving mileage and performance. The treatment also is designed to extend motor oil life by supplementing the existing additive package, thereby protecting the engine from acids and other impurities.
➡ Truckers Best
Visit www.ccjdigital.com/info