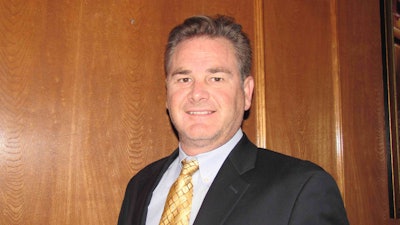 Nick Cook, vice president and chief information officer of FFE Transportation in Dallas, Tex., is leading a breakout session on improving driver management with technology at the 2012 CCJ Spring Symposium in Birmingham, Ala., May 21-23.
Cook has been in transportation for the past 23 years. In his last 10 years at FFE, he has held various positions in operations and corporate development and has led project teams in many of the current technologies in use today. Previous to that, Nick was a director at Rocor Transportation and spent many years in various management roles at UPS.
In the session, Cook will address the potential pitfalls of implementing new technologies that directly impact drivers and illustrate how to accelerate driver training, development and productivity.
The 2012 CCJ Spring Symposium features a full lineup of compelling keynote speakers, industry experts and fleet and shipper executives. Keynote speakers include:
Ari Fleischer, CNN political analyst and former White House press secretary; Anne Ferro, Administrator of the Federal Motor Carrier Safety Administration; and First Sergeant Matt Eversmann, American hero and soldier during "Black Hawk Down" mission in Somalia.
In addition, the symposium will have an economic outlook panel, led by Randall-Reilly's Avery Vise, with economists William Strauss, Federal Reserve Bank of Chicago, and Avondale Partners' Kristine Kubacki.
An executive panel of shippers and carriers will discuss the dynamics at work between the two groups and ways to improve the shipper-carrier relationship. Panelists for the session include:
Amy Mielke, carrier relations leader for Owens Corning; Brent Nussbaum, CEO, Nussbaum Transportation Services; Lenny Kapiloff, former director of logistics for the Home Depot; and Steven Tapscott, vice president of sales and marketing for Miller Transporters.
For more information or to register, visit www.ccjsymposium.com/spring.