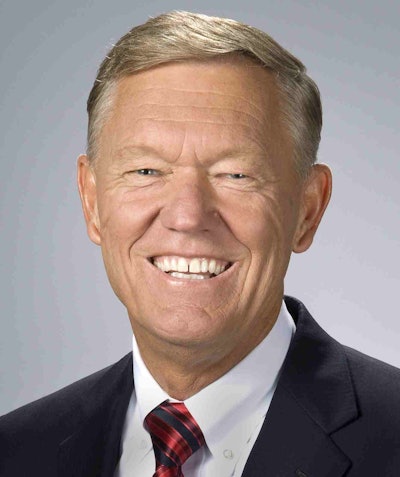 Dr. Barry Asmus, senior economist with the National Center for Policy Analysis, will share his insights on powering America's energy future with attendees during the inaugural Great West Fleet Executive Conference, set for June 13-14 at the Sands Expo & Convention Center in Las Vegas, Nev.
Named by USA Today as one of the five most requested speakers in the nation, Asmus is an advocate of free market economics, including removing laws that restrict the development of domestic energy. By 2020, Asmus estimates America will consume 125 quads of energy, a 25 percent shortfall from the current supply. Scientists say the United States has more than 200 billion barrels of oil and 2,000 trillion cubic feet of natural gas recoverable with today's technology. When fully developed, Asmus argues, we would eliminate completely the 10 million barrels of foreign oil imported daily.
The Great West Fleet Executive Conference is the only conference that helps carriers meet the challenges of doing business in the West. Spanning two half-days prior to the opening of The Great West Truck Show, the conference offers carrier executives real-world insights into key areas, including:
• What you need to know about complying with California regulations – Chris Shimoda, manager of Environmental Policy, California Trucking Association;
• What leading carriers are doing to successfully conduct business in the West – Scott Blevins, president and chief executive officer, Mountain Valley Express and Noel Massie, president UPS Central California District;
• How to finance environmentally compliant equipment – Matt Schrap, president, California Fleet Solutions and vice president government programs, Crossroads Equipment Lease and Finance;
• Does natural gas make sense for the long haul? – Tim Carmichael, president, California Natural Gas Vehicle Coalition; and
• An update on engine makers' existing technologies and how they plan to meet upcoming regulations – Moderated by Glen Kedzie, vice president, energy & environmental counsel, American Trucking Associations, and featuring Brad Williamson, manager of engine and component marketing, Daimler Trucks North America; Craig Brewster, vice president, Paccar ;and David McKenna, director, powertrain sales and marketing, Mack Trucks.
Presented by Commercial Carrier Journal and the California Trucking Association, the Great West Fleet Executive Conference will be held June 13-14, the day prior to and the opening day of The Great West Truck Show. Registration begins at 11 a.m. Wednesday, followed by a networking lunch. A networking reception will be held immediately following the program on Wednesday. The conference ends at noon on Thursday when The Great West Truck Show opens.
For more information or to register, go to www.fleetconference.com. The event is sponsored by Bridgestone, Chevron and Freightliner.