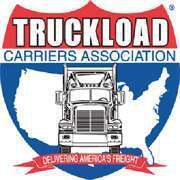 The Truckload Carriers Association officially opened the application process for its annual scholarship program. Interested applicants have until 5 p.m. ET on Friday, June 15, to complete the application at www.truckload.org/scholarships.
"The online scholarship application offers applicants a convenient way to apply for one of the many scholarships offered to family members connected to TCA member companies," says Tom McLeod, chairman of the TCA Scholarship Fund and president of McLeod Software Corp. of Birmingham, Ala. "The number of applicants has been on the rise recently, and we expect that trend to continue this year."
To be eligible for consideration, each applicant must meet the following criteria:
• Be in good academic standing;
• Be attending an accredited four-year college or university as a freshman, sophomore, junior or senior for 2012-13;
• Be the child, grandchild or spouse of an employee or an employee of a TCA member;
• Be the child, grandchild or spouse of an independent contractor or an independent contractor affiliated with a TCA member;
• Show financial need;
• Show scholastic achievement;
• Maintain full-time student status; and
• Exhibit high character and integrity.
Scholarships for the 2012-13 academic year will range in size from $2,000 to $6,000 and will be awarded in two segments.