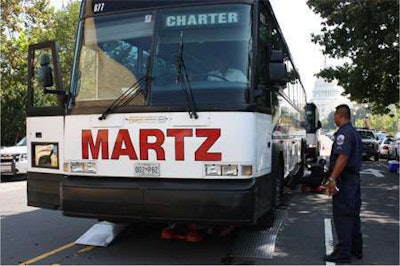 The Federal Motor Carrier Safety Administration launched a contest that challenges student software developers to use the agency's raw performance data on commercial bus companies to create new apps and online solutions that enable consumers to make smart safety decisions when booking their bus travel.
FMCSA's Motorcoach Safety Data Utilization Student Challenge is open to all U.S. citizens and permanent residents who are 18 years or older and enrolled at a fully-accredited higher education institution, or planning to enroll in fall 2012 or winter 2013. Submissions will be accepted through Aug. 1. Winners will be announced Sept. 20.
For more information on contest eligibility requirements and rules, go to www.challenge.gov.