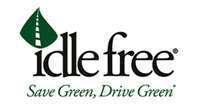 Idle Free Systems announced that it has doubled its manufacturing space to significantly increase the number of systems it produces and ships daily. Robert Hopton, chief executive officer, says the company has been experiencing dramatic growth, with year-over-year sales from 2010 to 2011 up 100 percent.
"With the ongoing expansion of our national dealer network, we are expecting to double revenue again in 2012," Hopton says. "This expansion will help us implement lean manufacturing practices which will not only support our current manufacturing levels, but facilitate the ability to quickly and easily increase production to meet our significant sales growth."
Idle Free says it considered many different communities to support its expansion, but in the end decided to keep its manufacturing in Watertown, Wis. According to Hopton, it is because of the support Idle Free is receiving from the City of Watertown and, more specifically, the Watertown Economic Development Corp. that it has chosen to keep manufacturing in Watertown.
"WEDC has recognized that Idle Free is a dynamic fast-paced company that has brought numerous jobs to the area," he says. "And with the growth we are experiencing, we will have the need to add many more highly skilled positions to our Watertown work force."