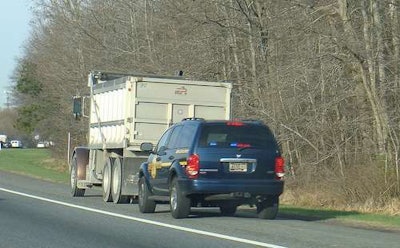 The Federal Motor Carrier Safety Administration has proposed to eliminate the requirement for certain commercial driver's license holders to report an out-of-state traffic conviction to his state of licensure. Current regulations require both CDL holders and states with certified CDL programs to report a CDL holder's out-of-state traffic conviction to the driver's state of licensure.
FMCSA's Notice of Proposed Rulemaking would end this reporting redundancy by providing that if a state in which the conviction occurs has a certified CDL program in substantial compliance with FMCSA's regulations, then an individual CDL holder convicted in that state is considered to be in compliance with his/her out-of-state traffic conviction reporting obligations because the state where the conviction occurred will report the violation to the CDL holder's state of licensure.
FMCSA says this proposed change would reduce a regulatory burden on both individuals and states. Comments on the NPRM must be received by Oct. 1. To comment, go to www.regulations.gov; the docket number is FMCSA-2012-0172.