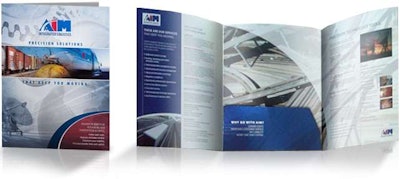 Aim Integrated Logistics, a technology-driven transportation provider, announced it has received Firestone Building Products' Supplier Excellence Award, an honor that Firestone extended this year to only three of its suppliers worldwide.
David Gurska, senior vice president of business development at Aim Integrated, accepted the award at a Firestone banquet. "This confirms that we're on the right track with our focus toward partnership and our goal of becoming fully integrated with our customers," Gurska said.
Aim began serving Firestone's insulation division in late 2010 and later added work with its metals division. A key to receiving the award, Gurska said, was helping Firestone transition smoothly from a private fleet to a dedicated fleet. "Our operations team really stepped up during the initial start-up," he said. "That was a defining moment for our relationship."
The Supplier Excellence Award recognizes "critical partners in their support of Firestone," said Beth Crider, division manager of logistics at Firestone. Every company that serves as a vendor to Firestone was up for consideration. "This is a distinguished award that we give based on a very high level of performance," Crider said.