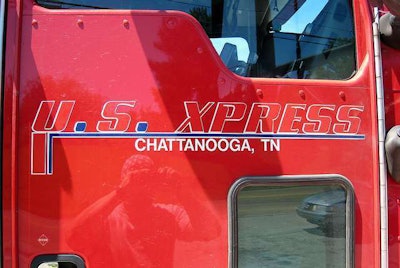 The Marion, Ind. distribution center serviced by U.S. Xpress Enterprises has been honored as site of the year by Dollar General Corp. The award – given to one of its 11 sites annually by the large discount retail chain – recognizes excellence in on-time performance, tractor utilization, customer service, productivity and overall efficiency.
U.S. Xpress provides dedicated carriage services to Dollar General locations throughout the country, leveraging its abilitu in direct-store delivery and asset management, as well as scalable capacity, to meet the retailer's transportation needs. Both companies attribute the award to their team-based effort.
"The Marion site exceeded company goals and targets in all areas," said Kenneth Alder, senior manager, dedicated operations, Dollar General Corp. "U.S. Xpress has always been great to work with and did an excellent job carrying the site. We are proud of what our joint team has accomplished there."
U.S. Xpress says it offers each of its dedicated services customers an individualized approach based on joint planning, the establishment of mutually agreeable objectives, frequent communication and continuous improvement.
"Our dedicated services group prides itself on meeting deadlines, handling special requests and providing capacity while reducing transportation costs for our customers," said Bill Farris, senior vice president of dedicated operations for U.S. Xpress. "This award validates our approach to doing business and the strength of our working partnership with top companies like Dollar General."