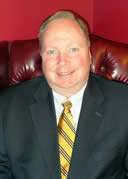 Brian Iles, president of UniGroup Worldwide, an international household goods moving company headquartered in suburban St. Louis, passed away on Tuesday, Sept. 4, due to complications from a stroke he suffered on Sept. 1.
"Brian was a dynamic leader and a loyal friend," said Rich McClure, president of UniGroup, UniGroup Worldwide's parent company. "During his 15 years with our company, he led the exceptional growth efforts of UniGroup around the world. While his leadership will be missed in our company, we will miss his friendship the most. Our thoughts and prayers are with Brian's family during this difficult time."
Iles was named president of UniGroup Worldwide in April 2011. Prior to his 15-year tenure at UniGroup, he spent seven years in industry management positions.