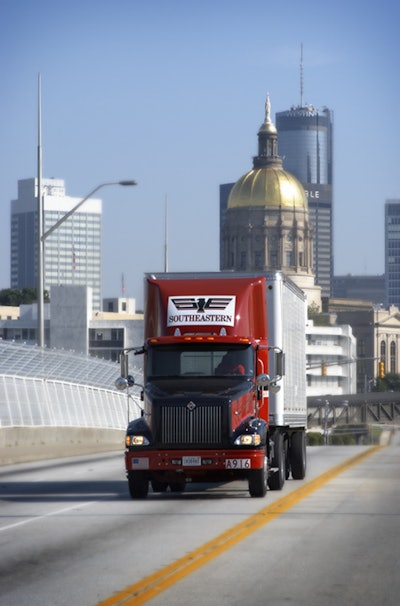 Southeastern Freight Lines, a provider of regional less-than-truckload transportation services, announced the opening of a service center in Lafayette, La., in response to growing business in the region and to improve service to current customers.
The new facility at 1038 Walker Road has 28 doors and will provide improved morning delivery performance and decreased travel time between service centers and Southeastern customers. This service center primarily will service the Lafayette and Alexandria areas.
"We are excited to better serve the local market by adding this service center in Lafayette," said Scott Slagle, Lafayette service center manager, who has been with Southeastern for more than 18 years in Florida, Texas and now Louisiana.
Customers in the area previously were served through the Baton Rouge and Lake Charles service centers. "At Southeastern, we are proud of our 99 percent on-time delivery, and this service center allows us to continue rapid growth without compromising customer service to our valued Lafayette and Alexandria customers," said Mike Moss, regional vice president of operations for Southeastern.
Southeastern said in the past year the company has seen an 8-10 percent increase in shipments in Lafayette, and as the business continues to grow, the new service center will help Southeastern streamline efficiencies for customer shipments in the Lafayette area.
The Lafayette service center will employ 30 individuals, including 26 new hires from the Lafayette community. The new facility officially will open on Sept. 17. Southeastern plans to celebrate Associate Appreciation Week and National Truck Driver Appreciation Week in conjunction with the opening.