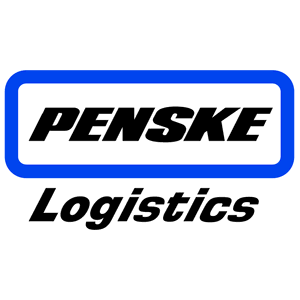 Penske Logistics recently earned two awards from Whirlpool Corp. for supply chain excellence as 2011 3PL Supplier of the Year for Warehousing, its third consecutive year, and 2011 Specialty Service Supplier of the Year.
Penske Logistics currently manages and optimizes a combined network of 11 major distribution centers for Whirlpool across the United States. These facilities encompass about 7.6 million square feet of warehousing space and accommodate more than 40 million units of finished goods annually. Penske was recognized for its excellence in managing and optimizing these facilities using lean processes, labor management systems and standardized processes and metrics.
"All of our Penske-managed sites have achieved excellent performance scores against our key performance indicators," said Michelle VanderMeer, senior director for Whirlpool's North America logistics operations. "Penske's strong management focus and willingness to collaborate on key business initiatives has helped us to achieve important cost reductions while providing a top level of customer service."
Penske earned Whirlpool's Specialty Service Supplier of the Year award designation for implementing an innovative Lead Logistics approach, which reduces costs and boosts on-time delivery performance. Penske manages a majority of Whirlpool's inbound and outbound freight transportation in North America.
Penske says that using the latest technology, its Load Control Center in Beachwood, Ohio, dynamically optimizes and builds shipments to minimize costs and maximize service. Then, Penske Logistics manages the activities of multiple carriers and third-party logistics providers to ensure on-time deliveries to distribution centers, builders and end consumers. In 2011, Penske's efforts delivered a 98 percent on-time delivery record and helped reduce costs and carbon footprint by maximizing trailer utilization and reducing the number of transportation shipments required.
"The Penske LCC has helped to take our transportation operations platform to a new level," said Elizabeth Hall, supply chain senior manager for Whirlpool's North America transportation. "We now execute our transportation strategy on one platform, increasing service to our customers while driving down costs. The relationship we have forged with Penske continues to strengthen as we collaborate on new and innovative initiatives within our world-class logistics organization."
"These awards are only possible through close customer collaboration," said Penske Logistics President Marc Althen. "We are proud to receive these awards recognizing the amazing work of our associates and the creativity of our logistics engineering and technology teams."