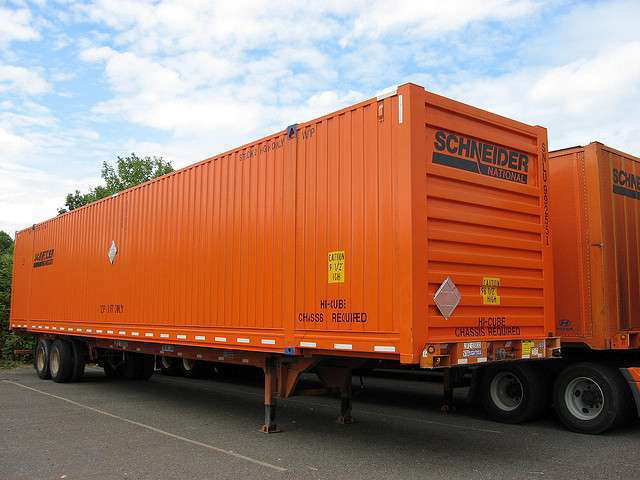 Schneider National recently opened its second U.S. Intermodal Training Academy, Located at Schneider's Los Angeles Intermodal office. Schneider said the academy will provide technical working areas and classrooms equipped with simulators for hands-on training with two full-time instructors.
"At Schneider, we make it a point to hire and retain the safest and most successful drivers in the industry," said Don Aiken, vice president of Intermodal for Schneider National. "Our strategically located Intermodal Training Academies are 100 percent focused on the Intermodal business and offer drivers relevant courses and targeted technical training in a real work environment."
Schneider opened its first Intermodal Training Academy in Chicago earlier this year. Each new hire in Schneider's Intermodal division completes a four-day curriculum, which includes classroom instruction, a railyard tour and in-truck scenario-based training with an instructor that includes both highway and rail yard driving environments. To help ease the job transition, Schneider Intermodal driver associates who participate in the new training program receive $400 in training and orientation pay.
"With the growth in our Intermodal division, we tailored this training program to focus exclusively on the safe driving habits and needs that are specifically associated with rail ramp operations," Aiken said. "New hires graduate as specialized experts in Intermodal."