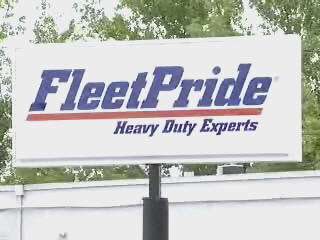 FleetPride Inc., a retailer of heavy-duty truck and trailer parts owned by Investcorp, on Tuesday, Oct. 9, announced that it has signed a definitive agreement to be acquired by global private investment firm TPG. The transaction is expected to close in the fourth quarter of 2012 and is subject to customary conditions, including receipt of applicable regulatory approvals. Terms were not disclosed.
"We are extremely excited to enter the next phase of our growth strategy with TPG, and I am very proud of the teamwork and effort our FleetPride employees across the country have demonstrated in the execution of this strategy," said W.M. McGee, chairman and chief executive officer of FleetPride. "We welcome our new partner who shares our commitment to superior customer service and continued growth in the markets that are essential for the country's economic stability. TPG's vision for expansion through acquisition and greenfield opportunities will enable FleetPride to better serve our existing customers as we aggressively grow our national footprint."
TPG has expertise in industrial distribution and the vehicle aftermarket sector. Its portfolio companies include American Tire Distributors, a tire wholesaler with 104 distribution centers in 45 states, and Nexeo Solutions (formerly Ashland Distribution), a global chemicals and plastics distribution company.
"As the leading independent distributor of aftermarket truck and trailer parts in North America, FleetPride has a strong reputation for its broad inventory, parts availability and customer service," said Kevin Burns, partner at TPG. "The company has demonstrated an impressive track record of growth, which we hope to continue to support in the future."