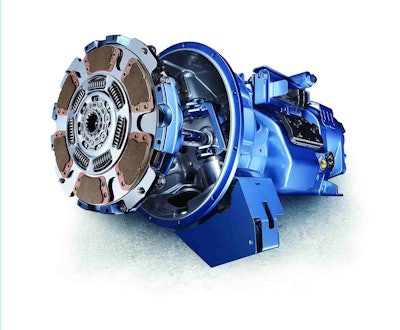 Eaton Corporation has launched a new virtual spokesperson with a wealth of valuable information that is personalized and tailored regarding Eaton's lineup of UltraShift PLUS automated manual transmissions.
His name is Brian Fletcher, and Brian is now politely greeting everyone visiting www.ultrashiftplus.com.
At this site, Brian, by way of the site visitor's simple mouse click or mobile device tap, will direct current and prospective customers to virtually everything they need to know on the features, benefits and applications of UltraShift PLUS. Brian will even provide customized information, based on viewers' inputs, which will be uniquely tailored to their specific commercial truck application – be it linehaul, vocational or sever service.
"We still have more than 200 real sales and support representatives throughout North America to assist our customers through the Roadranger field organization," said Christopher Konkel, field sales and service manager for Eaton. "Adding Brian Fletcher provides a unique customer service option and really leverages today's latest digital technology tools to provide tailored information on UltraShift PLUS that is relevant to each visitor and available 24/7."
With Brian's assistance, factors such as fleet type, vehicle requirements and business needs are addressed when determining the best possible transmission model for customers. So are driver issues, uptime concerns and desired life cycle costs.

Brian's visitors can request Roadranger assistance during his presentation, and also forward the presentation to others. Useful information on the fuel efficiency, performance and safety upgrades that have been added to Eaton's latest generation of transmission automation is presented along with information on the more than 1,000 UltraShift PLUS configurations that are currently available.