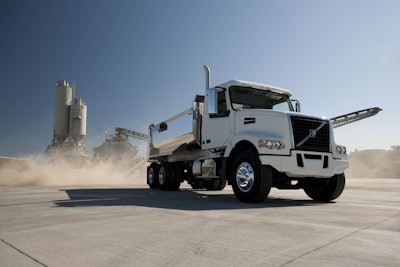 Volvo Trucks announced that the U.S. Environmental Protection Agency (EPA) and National Highway Traffic Safety Administration (NHTSA) have awarded all model year 2014 Volvo vehicles certificates of conformance under the first-ever greenhouse gas regulations for heavy trucks.
"Volvo is committed to leadership in fuel efficiency, and to reducing the carbon footprint of our operations and products," said Göran Nyberg, president, Volvo Trucks North American Sales and Marketing. "Environmental care is a longstanding Volvo core value, and we will continue to work with EPA and NHTSA to deliver on the important goals of these regulations"
As part of ongoing work to further improve fuel efficiency, Volvo Trucks introduced in early 2011 advanced aerodynamic components for the Volvo VN model highway trucks. New exterior components included redesigned mirror heads with aerodynamic shrouds and arms, redesigned hood mirrors that also increase visibility, as well as additional ground effect features below the bumper and side fairings. A more aerodynamic roof fairing and sun visor were also added to the VN model daycabs.
The EPA and NHTSA certifications apply to all configurations of Volvo VNL, VNM, VHD and Volvo Autohauler (VAH) models.