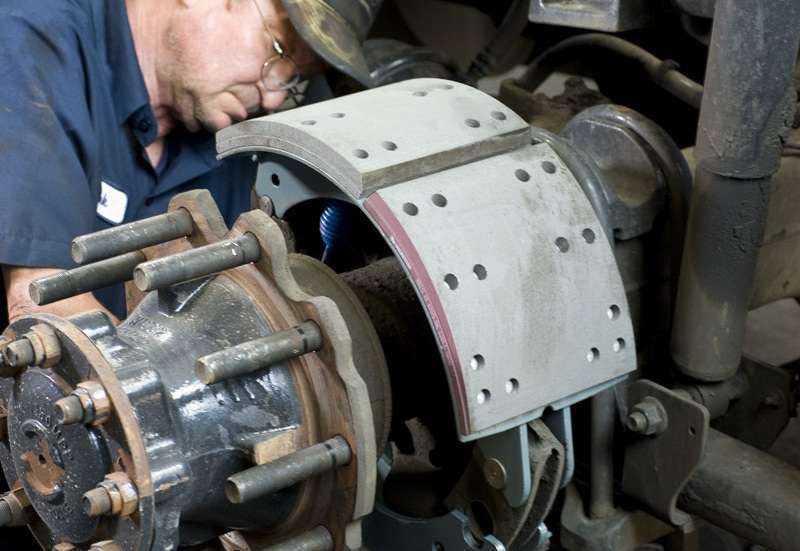 The Compliance, Safety, Accountability program continues to propel fleets toward technology that can improve their scores. Under CSA, the Federal Motor Carrier Safety Administration deposits vehicle inspection violations into seven Behavior Analysis & Safety Improvement Categories.
Each month, the violations in each BASIC are scored by Safety Management System formulas to quantify carriers' on-road safety performance; the higher the SMS score, the more likely trucks are pulled over for inspections. Carriers with high scores also are targeted for interventions and onsite audits.
The Vehicle Maintenance BASIC includes more than 200 violations that an officer can identify in a roadside inspection. Last month, the agency moved many more violations to Vehicle Maintenance from the Cargo-Related BASIC, which it replaced with a HM (Hazmat) BASIC.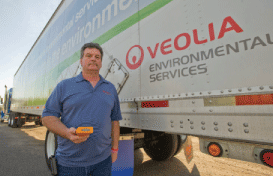 Because of this added Vehicle Maintenance exposure, maintenance software can be one of the most effective safeguards from vehicle defects that harm SMS scores. Traditionally, fleets have used maintenance management systems to reduce costs and maximize equipment uptime. Under CSA, the technology also has taken on the critical role of helping to improve safety and compliance.
In the first part of this series, we'll look at how carriers are using technology to help schedule maintenance. Part 2 will cover inspections, and Part 3 will cover driver vehicle inspection reports:
Scheduling
Scheduling preventive maintenance always has been a core feature of fleet maintenance software systems. As a rule, fleet managers try to schedule 80 percent of their repairs and direct resources toward the exceptions – such as breakdowns and component failures – that drive up costs and drive down asset utilization.
When used effectively, PM scheduling features also are essential for identifying defects early and striking down the root causes. This technology makes scheduling an automated process by capturing mileages, hours and engine fault codes through integration with vehicle telemetry systems, fuel cards and other electronic sources.
Following its recent acquisition by Pilot Flying J, Maxum Petroleum became one of the largest transportation companies in the energy sector. As a hauler of flammable products, the Greenwich, Conn.-based company has more than 1,400 vehicles and a complex set of maintenance schedules.

The CSA program requires annual equipment inspections, but in California where Maxum has 12 locations, the fleet is required to inspect vehicles every 90 days. The company also has inspection schedules required by other state and federal agencies such as the U.S. Coast Guard because it delivers fuel to ocean liners harbored at the Port of Long Beach.
As a hazmat carrier, Maxum also finds its vehicles under scrutiny by California inspection officers. The company's CSA scores in the state always have been higher compared to the rest of the country, says John Washington, the fleet's maintenance and compliance manager.
The CSA tide in California began to recede about 18 months ago when Maxum implemented the Dossier fleet maintenance management system from Arsenault Associates. Washington uses the software to schedule PM work and all inspection intervals required by California and other agencies. He also uses the software to track all nonmaintenance items such as license renewals.
The Web-based Dossier system automates communications between the shop and office, allowing fleet managers to log in to Dossier each morning and see the inspections, PM services and scheduled repairs for trucks they control. This visibility helps the maintenance and operations departments coordinate schedules. Overall, Maxum's CSA scores in California have decreased by 50 percent since it began using Dossier, Washington says.
One advantage of using online maintenance software systems is that all users – from general managers to dispatchers and clerks – can see the actions needed to keep the fleet in compliance.
J.J. Keller's Encompass is an online compliance management system for driver and vehicle information. Encompass ties together vehicle maintenance with the driver side of the business; fleets can manage vehicle maintenance schedules, permits, licensing and other renewables with driver qualification files, hours of service and other CSA-related information.
Fleets can set up access by user, from a general manager down to a clerk or dispatcher. Each user has a unique dashboard to manage information according to their area of responsibility.
"We look at it as a full-fledged compliance portal," says Aric Thoreson, implementation project manager for J.J. Keller.