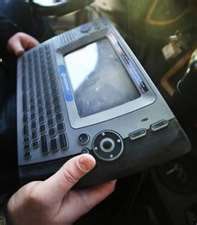 A new report by ABI Research found a continuation of strong growth in the commercial telematics industry. Global fleet management system (FMS) revenues are expected to grow from $9.08 billion in 2013 to $27.61 billion in 2018. More than 20 vendors have surpassed 100,000 subscribers. Three companies–Fleetmatics, Trimble and Qualcomm–have surpassed 300,000.
With penetration levels in the trucking segment already quite high, further growth in this market will be fueled by the following evolutions:
Growing number and importance of factory-installed solutions from truck OEMs such as Daimler (FleetBoard), DAF Trucks, the Scania Group, Renault, Iveco, and Volvo Trucks mainly focused around diagnostics, maintenance, and safety.
Vendors focusing on specialist segments such as heavy equipment (Navman Wireless), Bus & Coach (Mix Telematics, GreenRoad) and trailer tracking.
Vendors such as Fleetmatics and TomTom targeting smaller fleets and non-trucking segments such as delivery, utility, service, and government fleets with low-cost solutions based on SaaS and convergence technologies.
FMS vendors expanding internationally into developing regions such as Latin America, Asia-Pacific (China) and Russia which are expected to experience significant growth with mandates as an important market driver.
Overall maturing and consolidating fleet management market with growing awareness about the benefits of fleet management technology to monitor and improve customer service related metrics such as on-time delivery and satisfaction levels and as a strategic business intelligence and management tool.
ABI Research's new "Commercial Telematics" Market Data contains forecast data per region on hardware shipments, hardware revenue, system users, subscribers, and service revenues in the commercial telematics sector for seven regions, plus the US and Canada.