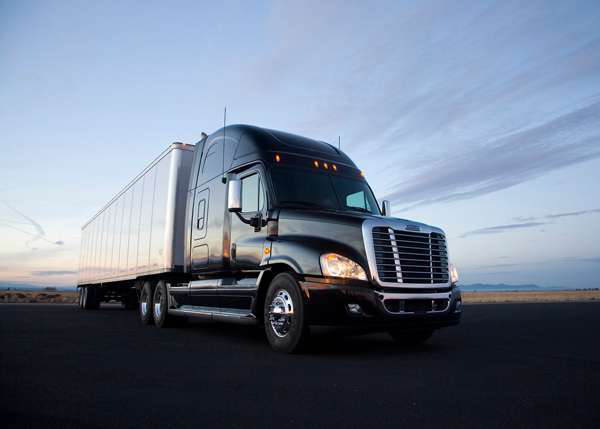 Daimler Trucks North America confirmed today reports that surfaced earlier this week about potential layoffs coming at Freightliner factories in the United States. Daimler spokesman Dave Giroux said that the company has notified approximately 1,300 workers, per the Worker Adjustment and Retraining Notification Act, that they may be subject to cuts. 
A statement from Daimler, released Thursday, says "The action was taken due to the present softening of economic conditions that has adversely impacted the entire North American commercial vehicle industry and if implemented will synchronize current production rates to incoming orders." 
Giroux said the company has not announced a timeline for when the layoffs could come or at what facilities. Daimler's statement, however, says laying off employees will be the last of "all other operational solutions." 
Reports earlier this week from business journals in Charlotte, N.C., and Portland, Ore., point toward plants in those areas being targeted, and data reported by the North Carolina Department of Commerce shows that 1,200 workers at Freightliner plants in the state have received notifications — see CCJ's coverage of that from Thursday here. 
Similar data from the state of Oregon could not be found, but OregonLive.com reported Thursday that 250 layoffs could come at a plant in the Portland area. 
Giroux says these numbers have been reported from unions and not from Daimler.