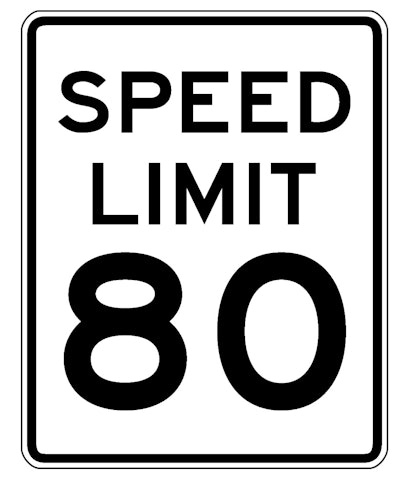 Utah lawmakers are considering expanding 80 mph speed limits to new locations, while New Hampshire, Connecticut and Mississippi have introduced bills to allow 75 mph speed on some highways.
On Jan. 31, the Utah Transportation Committee gave a favorable recommendation for H.B. 83, which would permit an 80 mph speed limit on portions of I-84 and I-80. The bill also would allow that limit on stretches of I-15 where it currently is prohibited. Last year, Utah set 80 mph speed limits on some sections of I-15 in the southern rural area of the state after first trying it for a test period.
New Hampshire's legislature will have a Feb. 12 hearing on HB 291, which would allow 75 mph on interstates.
Connecticut's lawmakers were scheduled for a Feb. 4 hearing on HB 5451. That bill would increase the maximum speed limit on any multiple lane, limited access highway and increase fines for speed limit violations.
Mississippi's House of Representatives is considering a measure to increase the maximum speed limit for interstate highways and controlled access highways with four or more lanes from 70 miles per hour to 75 miles per hour. House members referred HB 376 to the transportation committee Jan. 21.