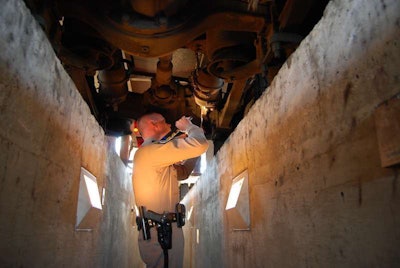 Fleets, enforcement officers, trade associations and others impacted by the Federal Motor Carrier Safety Administration's Compliance, Safety, Accountability initiative spoke up this week at public meetings held in Washington, D.C., regarding CSA and its problems.
The Motor Carrier Safety Advisory Committee's CSA Subcommittee heard the concerns over several of what they consider to be core problems with CSA and its rating system, but all seemed to point back to one common issue — the quality of data gathered and used by FMCSA that serves as the foundation to the entire program.
CCJ sister site Overdrive's Todd Dills is in Washington this week attending the meetings and providing coverage. He posted a story Tuesday on Overdrive detailing some of the main talking points from the week's meetings, which include enforcement prioritization, crash accountability problems and brokers' and shippers' views on safety ratings and CSA scores.