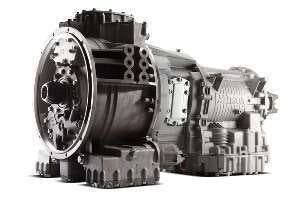 Allison Transmission announced Wednesday, March 6, the unveiling of its H 3000 hybrid-propulsion system for commercial vehicles at NTEA's Work Truck Show in Indianapolis.
The transmission, says Allison, was designed for use in medium- and heavy-duty trucks in applications like distribution, refuse, utility and shuttle.
It's based on Allison's 3000 series transmission and is powered by a lithium-ion cell battery pack and a motor generator.
The battery can be tailored to fit specific applications, which allows for flexibility and better performance for individual use.
See CCJ sister site Successful Dealer's article for more on Allison's unveiling, including a video from the announcement.