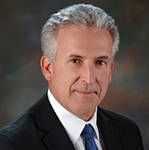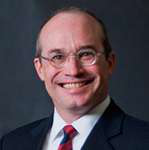 Donald Broughton, a managing partner of investment firm Avondale Partners, will give the opening address to Great West Fleet Executive Conference attendees Wednesday, May 29, in Las Vegas at the Venetian hotel. Broughton's address will offer an outlook on the trucking industry.
Broughton joined Avondale in 2007 and is the firm's senior research analyst and managing director of industrials and transportation. Prior, he was a senior research analyst for A.G. Edwards — covering trucking, airfreight, railroads and freight forwarders — and spent eight years working in the beverage industry, serving as corporate distribution manager for Dr. Pepper and 7 Up and as chief operating officer for Bevmark Concepts.
Mike Card, president of Combined Transport and chairman of the American Trucking Associations, will present an opening address to attendees Thursday, May 30, at the conference. His speech will cover the state of the trucking industry.
Prior to his position at ATA, Card was the chairman of the Oregon Trucking Association. Combined Transport, founded by Mike's father Richard, is a 433-truck fleet headquartered in Central Point, Ore., that hauls nationwide and in Canada.
The Great West Fleet Executive Conference will be held May 29-30 in the Titian Ballroom at the Venetian. Attendees who register before April 26 will receive an early bird discounted rate of $245, which includes all sessions, meals and networking opportunities. FEC is held in conjunction with The Great West Truck Show.
Click here to learn more or to register for the conference.