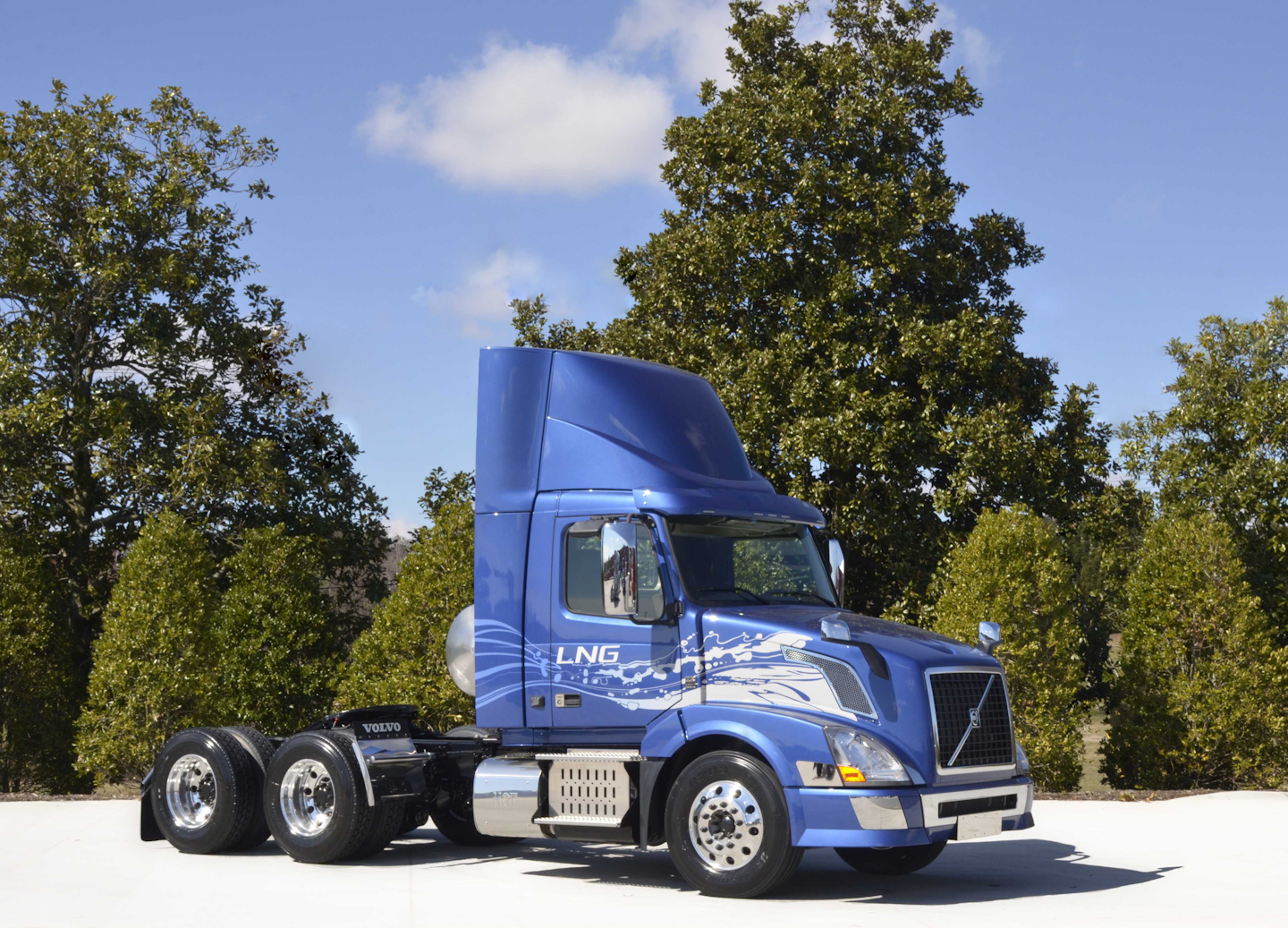 Volvo Trucks and Shell today announced a formal agreement to collaborate and coordinate activities supporting the wider use of Liquefied Natural Gas (LNG) as a fuel for heavy-duty commercial vehicles.
"Customer interest in natural gas as a heavy-duty truck fuel will only continue to grow," said Göran Nyberg, president of Volvo Trucks North American Sales & Marketing. "We plan to introduce our own Volvo LNG-fuelled engine in 2014, and this agreement is part of our effort to collaborate with various stakeholders to ensure that the market is supported with the necessary infrastructure."
The agreement with Shell is global and non-exclusive, and will include collaboration on issues such as fuel specification and emissions performance, as well as general sharing of knowledge and experience with all aspects of this burgeoning market.
Volvo Trucks announced the development of its proprietary 13-liter LNG engine for North America in May. The engine's advanced high pressure diesel ignition technology will provide significant fuel efficiency gains compared with spark-ignited natural gas engines, making it a viable solution for long-haul trucking applications. The company's proprietary Volvo I-Shift automated manual transmission also will be available for customers to specify.
The company currently offers a natural gas-powered option for the Volvo VNM daycab, and will offer a natural gas-powered version of the Volvo VNL daycab beginning in 2013. Both models utilize spark-ignited engines.