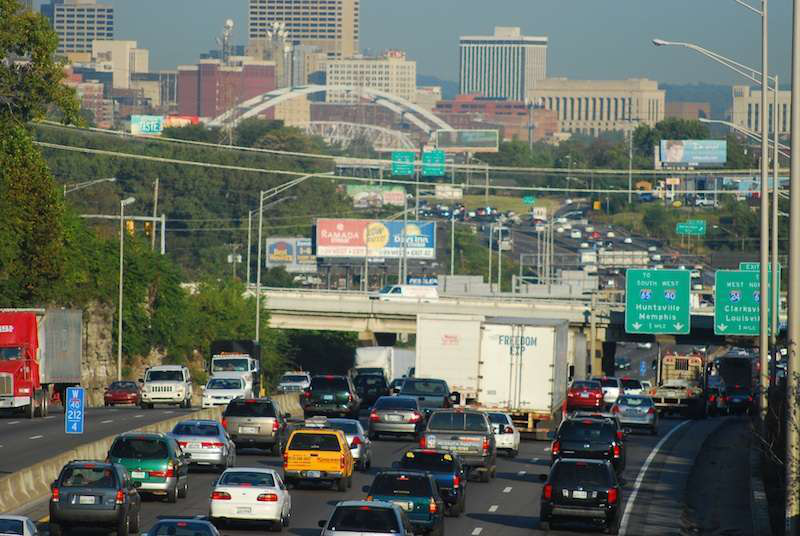 In the first quarter of 2013, traffic congestion in the U.S. rose 4 percent compared to the amount of congestion in 2012 — the first such rise after two years of decline, according to Inrix's Traffic Scorecard Annual Report.
Traffic congestion in 2012 declined 22 percent, a sign of a "tumultuous economic year," says Inrix. This year's so-far uptick in traffic could be a sign that the economy is turning a corner, according to Inrix. However, the "stop-n-go nature of the results" shows that the economy is not quite back to pre-recession levels yet, including in other economic barometers like total jobs and unemployment.
So far this year, traffic congestion in the U.S. increased each month, and 61 of the country's top 100 most populated cities have seen an increase in traffic congestion. Only six cities 2012 saw an increase, says Inrix.
Moreover, Los Angeles has reclaimed its spot as the most congested city in the country, followed by Honolulu; San Francisco; Austin, Texas; New York; Bridgeport, Conn.; San Jose, Calif.; Seattle; Washington, D.C.; and Boston.