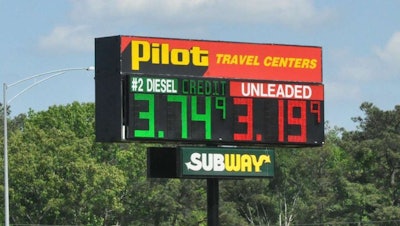 Pilot Flying J has been sued for at least a sixth time after federal allegations surfaced in the middle of last month when the FBI and IRS raided the truck stop and fuel provider's headquarters in Knoxville, Tenn.
The latest — filed May 13 by Osborn Transportation out of Gadsden, Ala. — is the first to not be a class-action suit, however.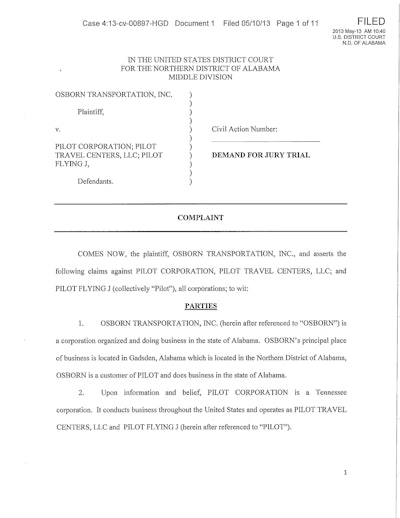 Like the other lawsuits, it relies on the federal affidavit used by the FBI — made public April 18 — to obtain a search warrant. The affidavit includes conversations of Pilot Flying J salespeople discussing in detail schemes to withhold rebate checks from trucking companies.
Osborn's lawsuit accuses Pilot, its owners, its executives and PFJ salespeople of devising and conspiring to devise a "scheme to defraud Pilot's customer Osborn by deceptively reducing rebate amounts and deceptively changing agreed-upon diesel price discounts."
Osborn is seeking compensatory and punitive damages, among other settlement items, like attorney's fees, for alleged breach of contract, unjust enrichment, promissory fraud and violation of consumer protection laws.
Click here to see the lawsuit document filed in the Northern District of Alabama.