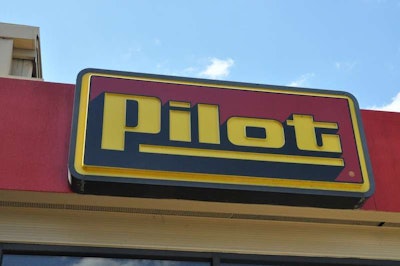 Pilot Flying J has been sued for at least the seventh time after federal allegations arose in the middle of last month that the truck stop chain had systematically and intentionally withheld millions of dollars in rebates from trucking companies. The latest lawsuit was filed in Florida by North Carolina-based owner-operator Jerry Floyd.
Floyd is seeking compensatory and punitive damages, barring of continuation of the alleged fraud and repayment for costs incurred in the suit. He's suing Pilot for alleged fraud, violation of deceptive trade practice laws, unjust enrichment, breach of contract and fraudulent concealment.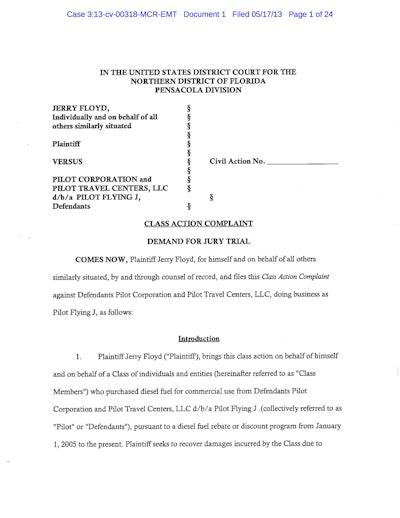 His lawsuit bases all of his claims on information and conversations transcribed in a federal affidavit released April 18. The FBI used the affidavit to obtain a search warrant to sieze files and electronic documents in an April 15 raid of the company's headquarters.
Pilot Flying J CEO Jimmy Haslam said in an address to hundreds of fleet representatives and executives in Indianapolis last week that he did not know the alleged fraud was taking place and that about 250 fleet customers had been affected.