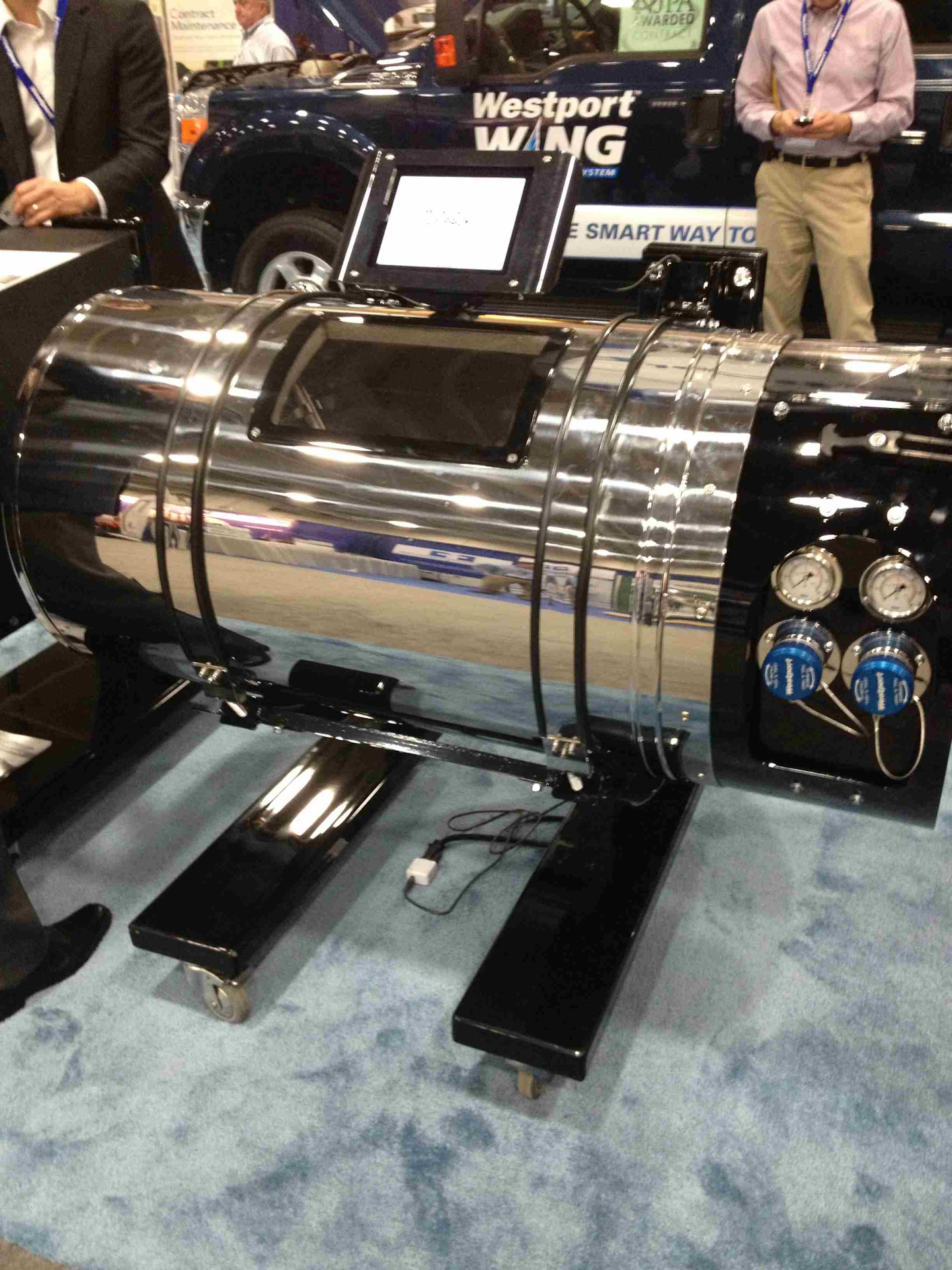 Westport introduced its newest line of natural gas products at the ACT Expo Wednesday.
The company's iCE PACK LNG Tank System is an onboard liquefied natural gas (LNG) tank system customized for spark-ignited engines.
The launch of the Cummins Westport ISX12G engine has moved spark-ignited engines into the regional haul segment, making LNG more suitable as a fuel. Westport says the iCE PACK provides increased range, longer hold times and faster fueling times.