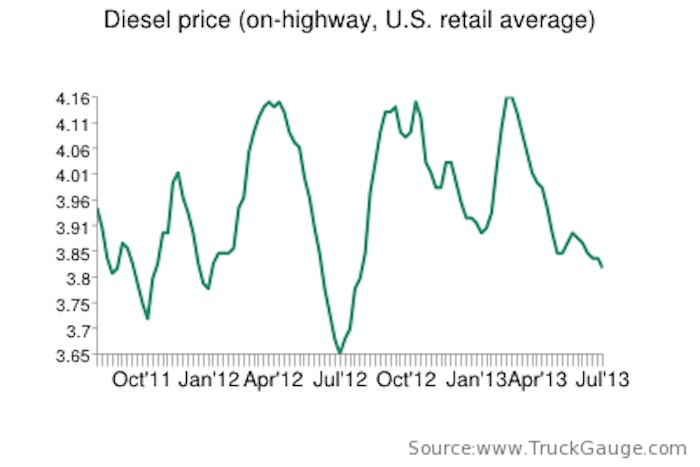 The national retail price for on-highway diesel declined for the sixth straight week, falling 2.1 cents to $3.817 a gallon during the week ended July 1, according to the U.S. Department of Energy's Energy Information Administration. Several of those weekly drops have been very small, however, and over the six weeks the price have diesel has fallen just 7.3 cents. Diesel prices nationwide are 16.9 cents higher than the same week last year.
Average prices fell in all regions, led by a 3.2-cent drop in the Midwest. California, which remains the only district with diesel above $4 a gallon on average, has the most expensive diesel at $4.015. On the strength of a 2.7-cent drop in the average price, the Lower Atlantic just barely edged out the Gulf Coast region for the nation's cheapest diesel on average at $3.731 a gallon.
Complete diesel price information is available on EIA's Website.