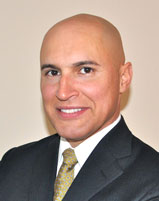 David Hames, general manager of marketing and strategy for Daimler Trucks North America anchors a panel of industry experts that will discuss the future of fuel economy for the trucking industry Wednesday, Aug. 21 at the Commercial Vehicle Outlook Conference in Dallas.
CVOC is part of Intersection 2013 and brings together thought leaders from all segments of the industry to give real-world insight into the state of the trucking and how attendees can run their operations more profitably.
Joining Hames will be Craig Bennett, senior VP of sales for Utility Trailer, Max Fuller, chairman and CEO of U.S. Express and Derek Kaufman, CEO of Mission Motors. Kaufman will moderate the panel. A representative from Cummins will also be on the panel.
The panel of truck and trailer OEMs and fleet executives will explore what the future holds for equipment and technologies that will push fuel economy higher and the integration of drivetrains and trailers and how they'll drive fuel economy.
Click here to register for CVOC or to learn more. An early bird special for registration is available until July 15. The fee, $245, includes all sessions, meals and networking opportunities.