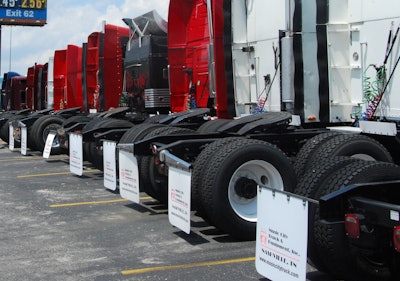 Class 8 truck orders in September are expected to remain above the 20,000 mark in September when actual data is released later in the month, but preliminary data shows orders in the month "met expectations," said ACT Research, who produces data on truck orders monthly.
Moreover, September Class 8 orders were the best of the year since May and were 27 percent higher than September of last year, says ACT President and Senior Analyst Kenny Vieth.
The month, however, is typically any year's second weakest month for Class 8 orders, "so modest activity was expected," Vieth said, president and senior analyst.
"In seasonally adjusted terms, September's Class 8 order intake was the second best since January 2012."
Class 5-7 orders, which saw their best month in August in six years, returned to trend in September, ACT says. The 16,500 expected orders in the month is 16 percent higher than September 2012 and 20 percent better than 2012's third quarter average.