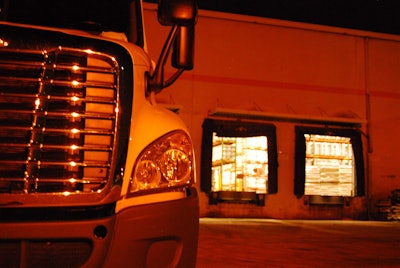 Why does the industry have trouble recruiting new drivers and keeping current ones?
According to an in-depth story on key issues facing truck drivers — and fleets, too — in the Wall Street Journal, the battle drivers face in today's regulatory environment and up-and-down economy are partly why, but a litany of other issues, like unpaid detention time, lack of parking, reduced take-home pay and lost home time are putting outward pressure on all drivers, including those who are passionate about what they do.
The Journal tells the story of an 18-year industry vet Manuel Hernandez, a company driver for Mesilla Valley Transportation (No. 78 in the CCJ Top 250) to tell its version of the struggles the industry faces in terms of grappling with new hours-of-service changes and the productivity hit they have caused and other challenges drivers face day to day.
Electronic logging devices present their own set of annoyances for drivers, as the article points out, in the way of constant noise — what WSJ calls "a relentless chorus of electronic beeps" — and questions about why he's stopping.
It even tells him where to stop for fuel.
As the WSJ's Nov. 14 print version of the article points out, the "open road" for truck drivers is essentially a thing of the past, given the intervention of both federal regulations and carrier oversight.
Hernandez, to that end, also can no longer drive a little faster or take shortcuts to make up for lost time spent detained at shippers, as his truck is governed at 64.5 mph and his e-log tells his carrier when he's gone off course.
He's also seen, since the start of the new hours rules, less of his family, as he often gets stuck at a truck stop somewhere, out of hours and unable to get home in time. When he does get home, it's generally a 10-hour visit before hitting the road again.
While he's on the road, finding parking is a struggle, as states struggle to find funding and are closing rest stops.
On top of it all, WSJ notes, pay for an experienced driver has dropped from $65,00o to $50,000 a year.
"Most rookies," the article says, "decide [trucking] just isn't worth it."
Click here to read the full article about the WSJ's take on issues facing trucking and drives and Hernandez' story.