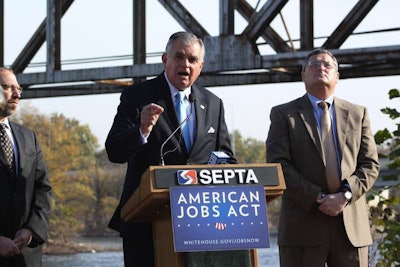 Top 10 stories of 2013: CCJ is counting down the top stories of the year based on popularity. Check back each weekday as we announce the next story in the countdown.
5. Ray LaHood out as Transportation Secretary
As the last remaining Republican on President Obama's cabinet, Transportation Secretary Ray LaHood announced in January that he wouldn't be sticking around for Obama's second presidential term.
LaHood chaired the Department of Transportation during a time of unprecedented regulatory activity for the trucking industry, and championed safe driving and high-speed passenger rail during his tenure.
"It has been an honor and a privilege to lead the department, and I am grateful to President Obama for giving me such an extraordinary opportunity," said LaHood in January.
Anthony Foxx, former Charlotte mayor, succeeded LaHood in July. Foxx said at the time he planned to focus on safety, efficiency and performance and improving the future transportation system.
Click here to read the original story.