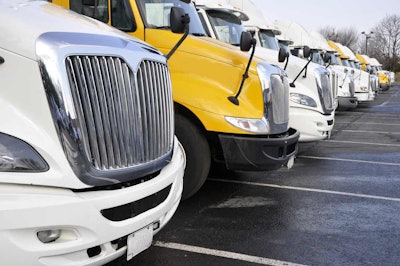 Preliminary data released from FTR this week shows Class 8 truck orders surged in December, spiking to 31,506 and rising 50 percent from November.
This is the first month since April 2011 that truck orders topped 30,000, FTR says, and it is the highest number of orders in December since 2005.
December orders also were up 51 percent from the same month in 2012, FTR says, and with the surge, 2013's annualized rate was pushed to 269,000 units.
Don Ake, FTR's vice president of commercial vehicles, said the orders were balanced across sectors and across truck makers. "The strong showing puts OEM's on track to meet first quarter targets and provides momentum headed into the second quarter. Fleets and dealers are showing more optimism. This is a very welcome sign and good news for the industry. One thing to note is that when you look at orders over the last two months, it shows an average of 26,200 units and is exactly in line with what our expectations were for orders just a few months ago."