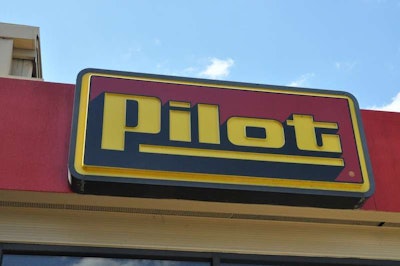 A U.S. District Court in Alabama has dismissed portions of a lawsuit brought against Pilot Flying J by Wright Transportation that alleges the truck stop chain and fuel provider violated the Racketeer Influence and Corrupt Organizations Act in its alleged scheme to defraud trucking companies out of owed fuel rebates.
Federal Judge William H. Steele said the Mobile, Ala.-based Wright's claims and evidence failed to satisfy necessary provisions of the RICO act. "Whatever play in the joints may exist for excusing some deficiencies in this regard, the plaintiff's failure is complete and cannot by any stretch of the imagination be said to satisfy even the most forgiving construction" of the provisions, Steele wrote.
Wright Transportation used as its evidence the 120-page affidavit released by the FBI in April that details internal planning of Pilot's alleged rebate withholding scheme. Steele, however, said the affidavit alone doesn't meet the criteria of being able to claim damages under RICO, as the affidavit doesn't mention Wright Transportation, among other requirements.
Aubrey Harwell, chief legal counsel for Pilot, said he and the company are happy with the outcome. "The judge's decision is completely consistent with the facts, and we're delighted with the decision."
The court also dismissed Wright's claim that Pilot violated Alabama deceptive trade practices, as Wright's claims again did not satisfy legal precedent or state law, Steelee wrote.
Steelee also dismissed the counts of unjust enrichment against Pilot Flying J, but denied the dismissal of the unjust enrichment counts against the Pilot executives mentioned in the suit, which include CEO Jimmy Haslam, among others.
The court did uphold the breach of contract portion of the suit, and dismissed some of the counts "with leave to amend," meaning Wright can alter some of its claims and refile the suit.
However, due to the class action settlement already approved in an Arkansas court in November, Wright could not bring the suit as a class-action filing.
Pilot reached an out-of-court settlement with Nashville-based Western Express last week, the terms of which were not disclosed, per the deal.
The class-action settlement finalized in November awarded 5,500 trucking companies a total of 85 million, which includes repayment of all money owed to trucking companies, along with interest, attorney's fees and auditing costs.
Click here to see all of CCJ's coverage of the alleged rebate withholding scheme.