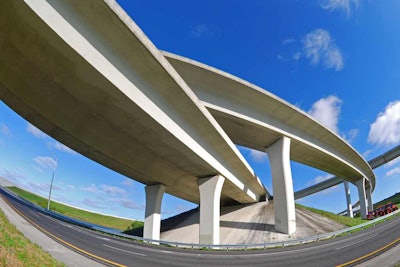 The Federal Highway Administration is accepting comment on a guide for governmental bodies to public-private partnerships contracts and tolling through March 10.
The current transportation authorization bill requires the agency to produce the model as an educational guide. Later, the agency will expand upon this guidance, but published this early draft to meet the congressional deadline of April 1.
Public-private partnerships allow governmental bodies to contract with the private sector for financing, operating or maintaining surface transportation projects. These contracts are more complex and longer lasting than traditional construction contracts, requiring public agencies to have specialized expertise in negotiating them.
Plan subjects include the right to charge tolls, how these fees are determined and returning facilities to state and local governments upon contract termination.
The American Trucking Association and the Owner-Operator Independent Driver Association oppose the use of tolling and public-private partnerships.
The docket identification number, FHWA-2014-0006, must accompany comment submissions. Comments may be submitted may be submitted electronically via the Federal eRulemaking Portal at http://www.regulations.gov or by mailing them to Docket Management Facility, U.S. Department of Transportation, 1200 New Jersey Ave. SE., W12-140, Washington, DC 20590-0001.
More information is available by calling (720) 963-3202 or emailing prabhat.diksit@dot.gov. The notice of request for comments is available here.