Terry Burnett of Burnett Insurance Corp. received the Lee Crittenden Award today at the annual meeting of the Truckload Carriers Association near Dallas.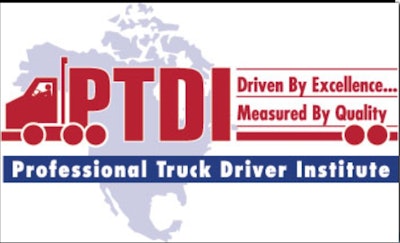 The award recognizes service to raise the level of professionalism in driver training. Burnett has served seven years as chairman of the Professional Truck Driver Institute, an arm of TCA.
"I used to be a truck driver, my dad was a truck driver," Burnett said in accepting the honor. "It's always been extremely important to me."
The award was sponsored by Delmar Cengage Learning, a company that partners with schools and other entities in training programs.
"We are grateful to have someone like Terry, who has shown such as strong commitment, receiving this award today," said Jennifer Barbic of Cengage, who presented the award.