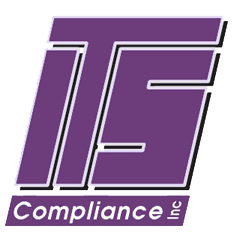 ITS Compliance Inc., an outsourced provider of compliance, safety, and asset management services for truck fleets, announced it received an aggregate investment of $5.75 million from Argentum and First Analysis, leading private equity growth investors.
ITS said the investment will support continued growth by enabling the company to broaden its services offerings, enhance its software platform, and expand its infrastructure.
ITS's technology-enabled products and services include fuel tax reporting, safety services, and asset management to help private fleets, for-hire carriers, and third-party logistics companies comply with federal, state, and local regulations, reduce costs, and mitigate risks.
Since 1983, ITS has delivered compliance services to hundreds of fleets across numerous industries.
"ITS fits well with our long-standing expertise in outsourced business services and our in-depth understanding of the fleet management solutions market, now one of the most exciting facets of the burgeoning Internet of things," said Jim Macdonald, managing director at First Analysis. "We think the company is well positioned to create exceptional value in its markets. ITS has developed new solutions that leverage the power of the mobile Internet to significantly increase compliance and management efficiency."
"The introduction of new technology to the trucking industry is providing new opportunities to deliver greater productivity, safety, and cost savings to fleet operators," said Daniel Raynor, managing partner of Argentum. "We are excited about the opportunity of enabling ITS to remain at the forefront of delivering new solutions to the market and accelerating its investment in its technology infrastructure. We look forward to working closely with the ITS team to continue the company's growth and success."
"We are very pleased to partner with Argentum and First Analysis and welcome their involvement with ITS given their expertise, contacts, and investing experience in the logistics and transportation services space and with technology-enabled service companies," said Jim Matras, ITS's founder and CEO. "This transaction will enable us to strengthen our capabilities and invest in infrastructure, which will allow us to better serve our existing customers and pursue exciting new growth opportunities."
Dixie Burbank, ITS's chief operating officer said the new capital will enable the company to deliver new features and modules to clients.
Jim Macdonald and Daniel Raynor will join ITS's board of directors.