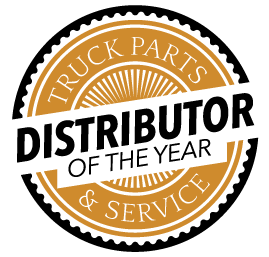 CCJ sister site Truck Parts & Service is accepting nominations for its 2014 Distributor of the Year award.
The award recognizes top performing distributors in the independent aftermarket. Each year, five distributors are chosen and highlighted online and in the magazine between June and October. A finalist is then chosen and announced at the Heavy Duty Aftermarket Week in Las Vegas in January.
Nominations are sought each year from peers, manufacturer representatives, fleets and other industry leaders.
Click here to see the nomination form, learn more about the award and see past DOY articles.