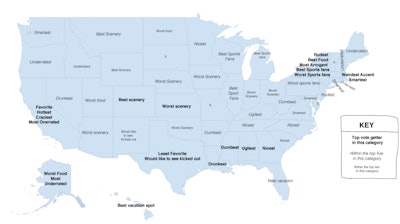 The Federal Motor Carrier Safety Administration is seeking four state chief administration officers overseeing the Unified Carrier Registration Plan to serve on the plan's board.
The 2005 omnibus highway reauthorization act established the UCR, which governs registration and fees for carriers, brokers, freight forwarders and leasing companies. The system plan and agreement replaced the Single State Registration System, repealed in 2008.
The act requires the federal transportation secretary appoint the 15-member board. The DOT secretary must include four state chief administrative officers who oversee UCR who also geographically represent each of the FMCSA's four regional service areas.
The current four office holders also are eligible for reappointment when their three-year term ends May 31.
The law also mandates an additional five directors represent professional staffers at state agencies responsible for UCR administration. Five more members must represent the trucking industry and one director serves as a representative for the DOT secretary.
The FMCSA must receive nominations or expressions of interest for appointment to the board on or before May 1. Click here for more information.