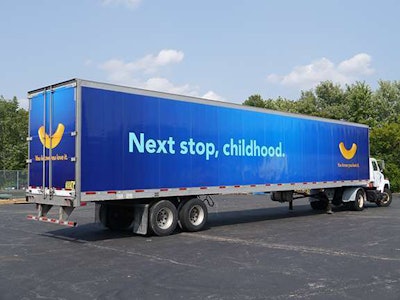 Kraft announced last week it is cutting its 200-tractor and 700-trailer Kraft Fleet, and its transition to using for-hire carriers will be completed by the end of September.
Kraft spokesperson Joyce Hodel says about 285 jobs are being cut, including 260 drivers. The transition will take place in three phases, she says, in late June, early August and late September. Ten locations around the country will be affected, Hodel says.
"We plan to use contract and other commercial carriers to handle the volume of our fleet," Hodel said. " This is part of our broader integrated supply chain focus on supplier integration – to use the scale and capabilities of our strategic supplier partners."
Eligible employees will receive severance packages with pay based on years at the fleet, medical subsidies for COBRA health insurance and outplacement help.