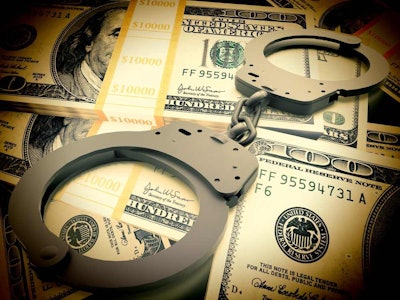 The owner of a group of freight payment, logistics, and shipping businesses surrendered Thursday to face charges she operated them as a multimillion-dollar Ponzi scheme, the U.S. Department of Justice announced.
According to the complaint, Shirley Sooy, 63, operated a collection of businesses under the umbrella of the "TransVantage Group." The company, headquartered in Branchburg, N.J., was hired to audit and pay the freight bills of its clients.
But federal prosecutors charge that Sooy operated TransVantage as a scheme which resulted in more than $42 million in losses to the victim companies from 2003 through April 2013.
Sooy and others covered prior, unpaid carrier bills of victim companies using funds provided by unrelated victim companies and used the proceeds to meet payroll and business expenses.
The scheme also subsidized millions of dollars in personal expenses, the government alleges, including:
mortgage payments for personal properties owned by Sooy and others in New Jersey and Florida;
a 48-foot yacht;
a $135,000 Maserati;
payments for personal credit card charges incurred by Sooy and her family members; and
payments for remodeling Sooy's home.
TransVantage, founded in 1964 and which also used the names Freight Traffic Services, FTS Industries and FTS, filed for bankruptcy in May last year – soon after being sued by Johnson Controls Inc. JCI had learned that approximately $17 million of its funds had not been delivered to its transportation providers by TransVantage.
Sooy contends she was unaware of the operating shortfall and cash-flow scheme until 2010, when she took over the business upon her husband's death, according to court documents.
Sooy, currently of Fort Smith, Ark., surrendered in Newark, N.J., to inspectors of the U.S. Postal Inspection Service and special agents of IRS-Criminal Investigation on a criminal complaint charging her with wire fraud conspiracy, wire fraud, mail fraud, and transacting in criminal proceeds.
She posted a $100,000 personal recognizance bond that requires pretrial supervision, the U.S. Attorney's Office said.
Defense counsel did not respond immediately to a request for comment.