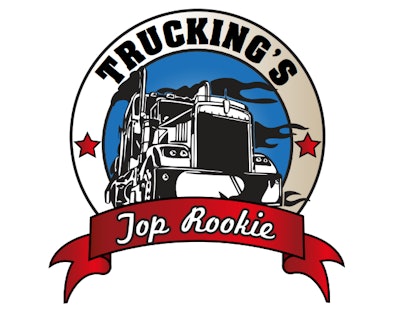 Carrier managers can wring their hands all they want about industry image and the next generation of qualified drivers, but what are they doing to address these issues?
Just this week, Jack Roberts wrote about the demise of "An Honorable Trade," posing the question: "When did we, as a society, transition from holding drivers in high regard to regarding them as people who drive trucks because 'they can't do anything else?'"
Jack's conclusion: "Maybe it's time to change our thinking about truck drivers. … Instead of being just another truck driver, you're recognized as a specialist. Someone who's earned the right to be treated with a higher level of respect and a corresponding increase in pay and perks."
Time indeed.
A cooperative effort by various trucking leaders and groups, the Trucking Moves American Forward initiative was launched in March, and it received a huge boost recently when Pilot Flying J committed $1.25 million over the next five years to help grow the advocacy movement.
Will it put butts in the driver's seat? Long term, absolutely, by restoring some lost luster and making the industry broadly more attractive.
For a more direct impact, I'm going to self-promote a little self-promotion: the annual Trucking's Top Rookie contest.
At a suggestion from the Commercial Vehicle Training Association four years ago, CCJ publisher Randall-Reilly and the Truckload Carriers Association put together an ingeniously simple and effective way for the industry to get the attention of future drivers – the professional kind that every carrier dreams about.
Driver survey after driver survey show that pay is a priority, but appreciation and respect for drivers is the real differentiator when it comes to keeping them happy.
The Trucking's Top Rookie honor goes right to the heart of that "recognition = retention" premise.
And it's easy: Brag on your best and brightest new drivers. Talk about a pat on the back that'll make a guy's or gal's day: imagine the bounce in the step of the driver who's just been told the fleet has nominated him or her for a national award. And it's a prize that honors a job very well done.
(The winner and finalists get cash and prizes, too, at the Great American Trucking Show – but, seriously, this is one award where it is truly an honor to be nominated.)
The great thing about recognizing rookies is they have a story to tell folks who are just where they were a year or two before: looking for a career.
That super-sharp, enthusiastic new driver is the best recruiter out there for bringing fresh faces to trucking.
There is one catch: Nominations for his year's Trucking's Top Rookie are due by Friday, so somebody's going to have to get busy. Or keep an eye out for the 2014 contest results with next year in mind.
This is a win-win-win-win-win deal.
Program information, including contest background, rules and eligibility details along with past honorees can be reviewed here. Or just get in touch with the folks at Randall-Reilly Recruiting Media.