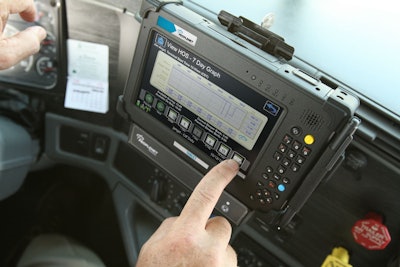 Speak now: Time is running out on the comment period for the Federal Motor Carrier Safety Administration's proposed electronic logging device mandate. So here's a link-guide to the issue, including an explanation of the rule, studies, real-world experience and a range of opinion.
First, on the federal government's rulemaking site, regulations.gov, you can find the proposed rule, supporting documents and the 1,750 public comments posted so far.
As for those posts, drivers are divided: A majority of recent reaction comes from opponents who cite years of experience and no accidents using paper logs, while supporters report electronic logs offer drivers many advantages. A number of comments note that e-logs did not prevent the recent, highly publicized truck accident on the New Jersey Turnpike involving comedian Tracy Morgan.
The Commercial Vehicle Safety Alliance, which successfully sought an extension of the comment period, posted an extensive comment last week suggesting procedural changes that would smooth the transition to ELDs and aid enforcement of the regulation.
Lane Kidd at the Trucking Alliance, which is coordinating the response of device makers, tells me the alliance is putting the finishing touches on its comment.
Likewise, the American Trucking Associations and the Owner-Operator Independent Drivers Association will post comments at the deadline.
Still not sure about the matter? The CCJ staff has done all sorts of work on e-logs so readers don't have to. Here's a round-up of recent coverage of the proposed rule.
From James Jaillet, a couple of excellent explainers: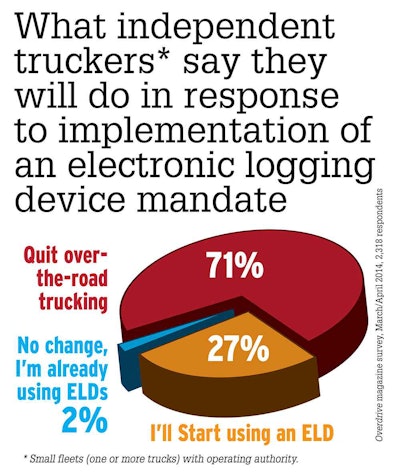 I wrote about the FMCSA's own study, and a subsequent analysis of the analysis:
Aaron Huff talked early and often with fleets, gathering their experiences.
Over at our sister publication, Overdrive, Todd Dills created quite a stir when he polled drivers about the e-log mandate:
And Jack Roberts jumped right in with his take:
Finally, and most importantly, to let FMCSA know your own opinion, click here.