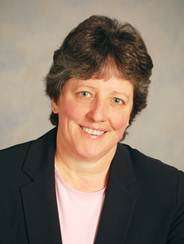 A former Federal Motor Carrier Safety Administration administrator is seeking congressional support for an amendment to suspend 2013 revisions to the hours-of-service restart provision.
Annette Sandberg, who headed the agency 2003-2006, made the request in a June 17 letter to Senate appropriations committee leaders. She said the restart changes were implemented without sufficient analysis of truck traffic increasing at the same time motorists and school children begin their commute.
Sandberg, now principal at TransSafe Consulting, also was a deputy administrator for the National Highway Traffic Safety Administration and the former chief of the Washington State Patrol.
On June 5, the committee voted 21-9 for the amendment, introduced by Sen. Susan Collins. The Maine Democrat's proposal would suspend the provisions limiting drivers to one 34-hour restart per week and requiring the restart include two periods of rest between 1 a.m. and 5 a.m.
It also would require the Department of Transportation study the operational, safety, health and fatigue aspects of the restart under the new HOS that began last July. The DOT would have to have comment from its Inspector General on study's scope and methodology before beginning the research.
The Owner-Operator Independent Drivers Association, the American Trucking Associations and other trucking organizations back Collins' amendment.
An opposing amendment to protect current the HOS has garnered the support of safety organizations. Sens. Cory Booker of New Jersey and Dianne Feinstein of California introduced the proposal June 18, which has 8 co-sponsors.
The following day, Senate leaders disagreed on amendment procedures and removed the appropriations package for consideration from the chamber floor.
The White House "strongly opposes" suspension of the restart provision, according to a June 17 statement. The administration also does not support changes in truck size and weight limits on federal highways until the Department of Transportation's current study of the issue is completed.